Words into shapes - The graphic art of calligram
by Daniele Tozzi
published by Monsa Publishing
Text Eng - Spa  |  Layout: 18 X 23 cm / Pages: 144 / Cover: Hardcover 
This book, the first I ever wrote, is a collection of the best examples from great creatives and designers from allover the world about calligrams. This peculiar graphic art has been used since long long time, calligram is a form of poetry created to be viewed and admired, as well as being read, and stands out given its peculiar typographic layout, as the words are placed to create a picture or other strange designs. Nowadays the use of calligram is more related to graphic design and advertising, but in this book you'll find also examples on how many ways the words can make a shape.
Down below some pages of the book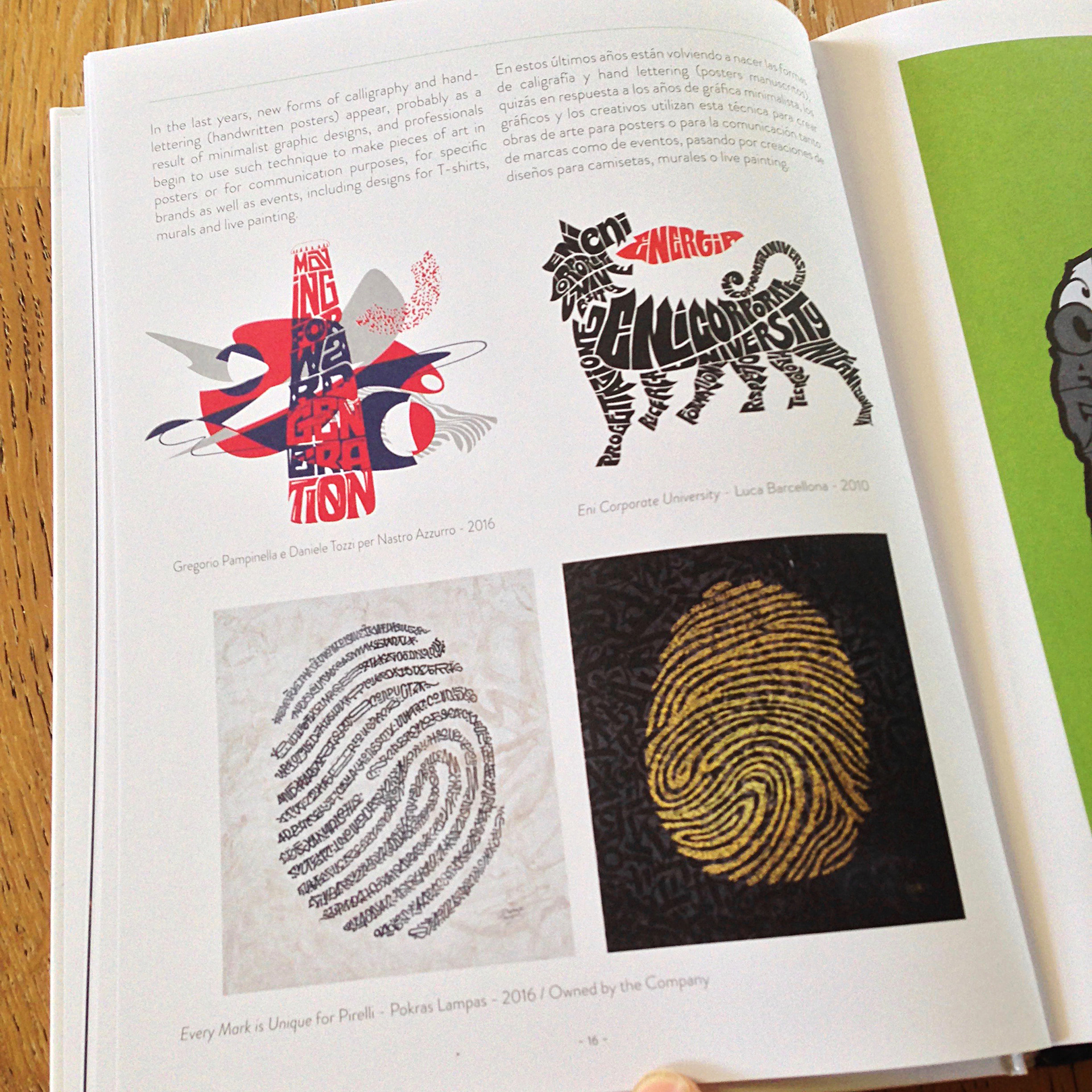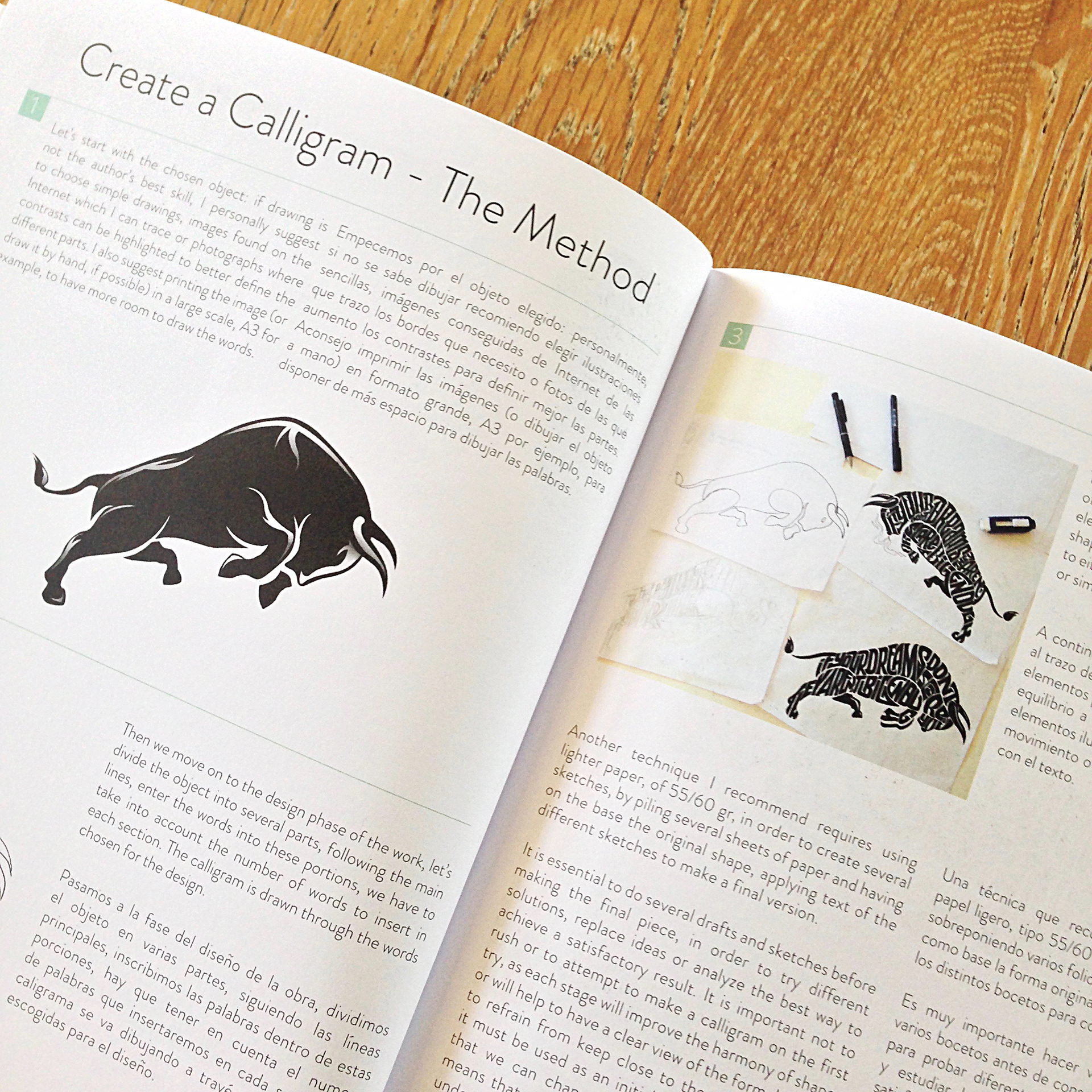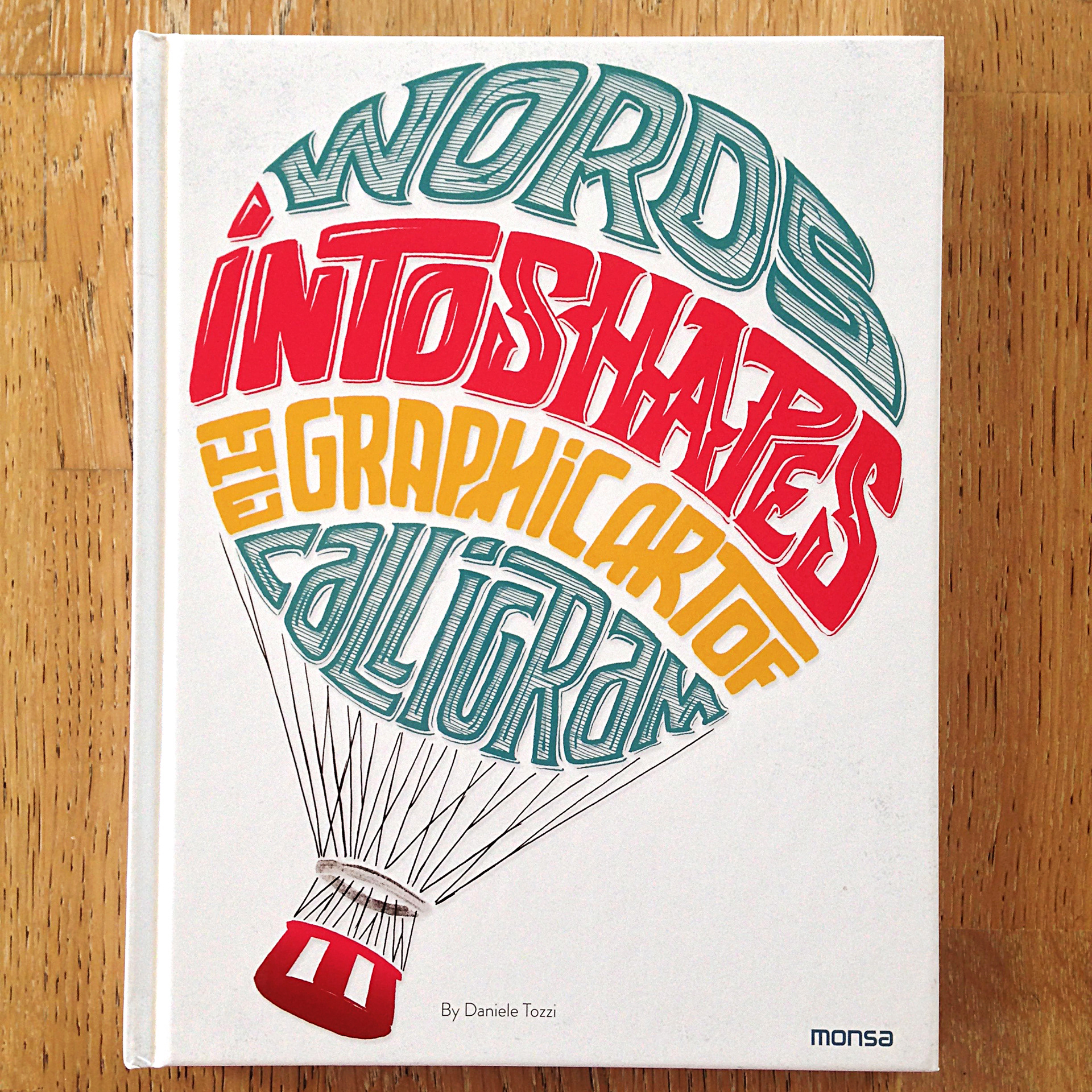 The second half of the book is a focus on 12 great creatives that made amazing calligrams.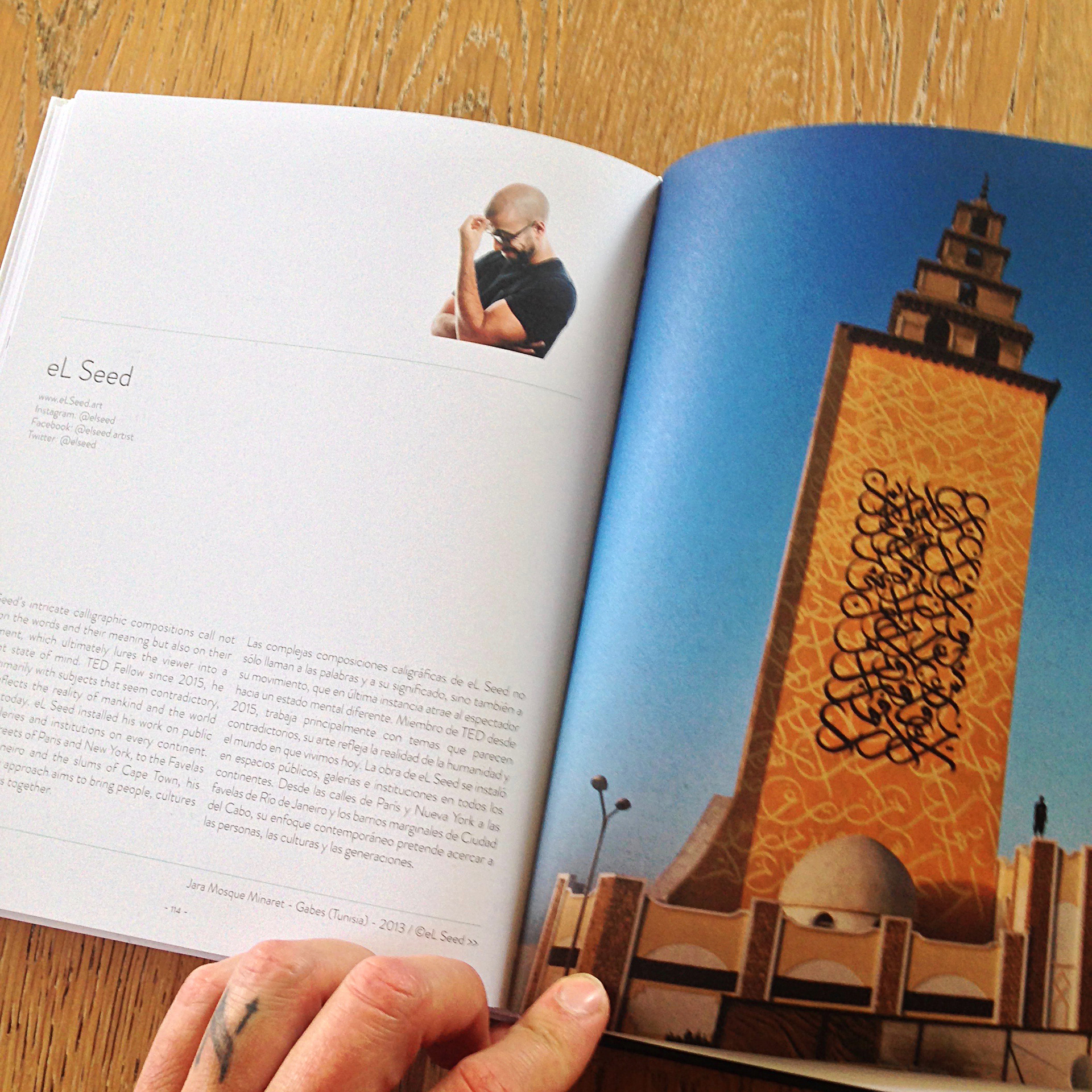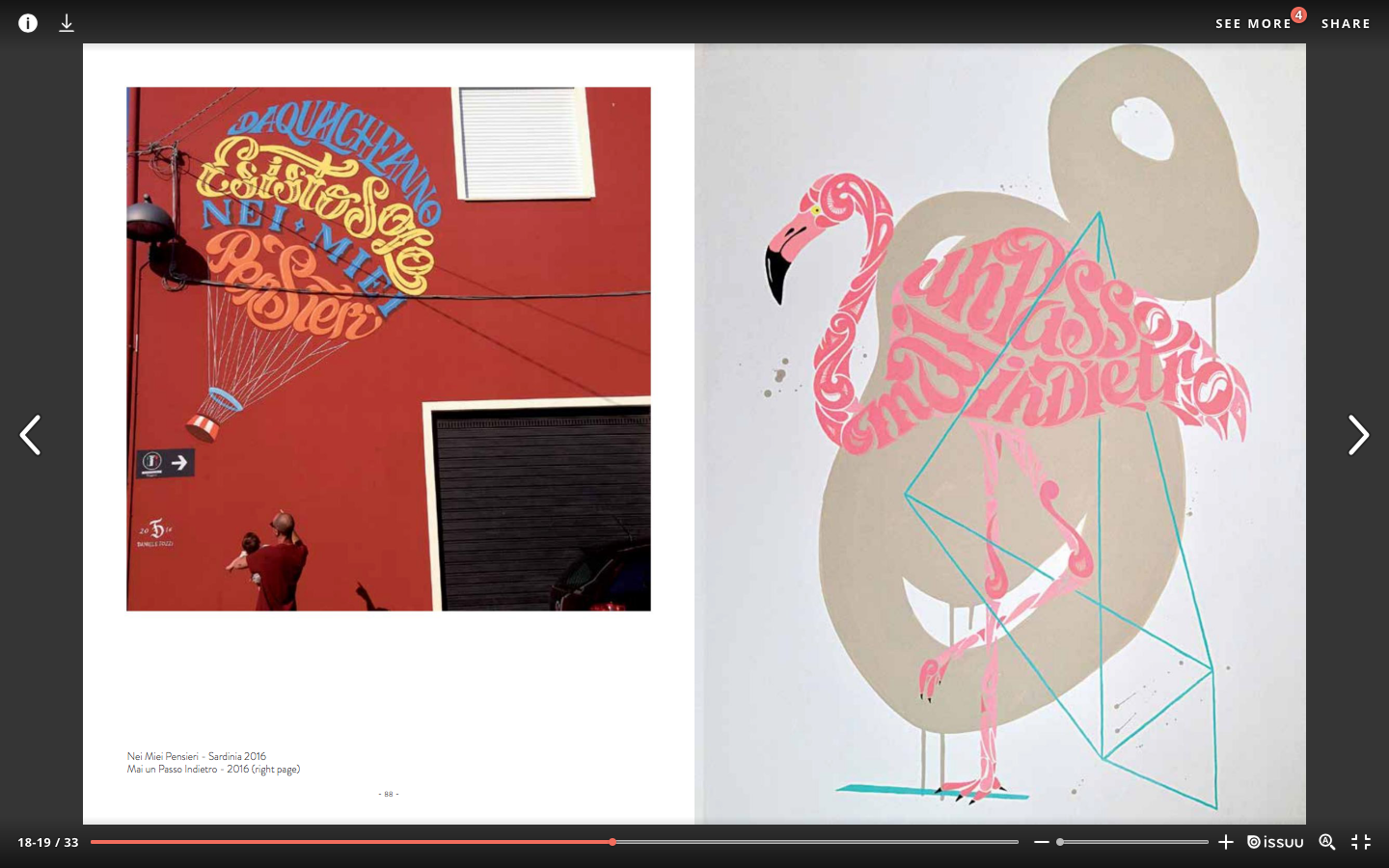 Down below hand made type illustration (calligram) of the book cover. On the left the original draft, on the right the final colored by Photoshop.