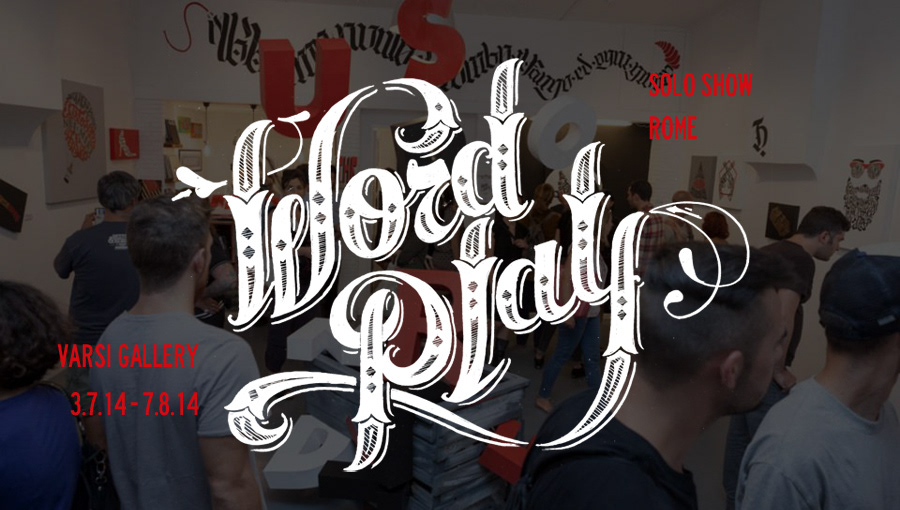 "Wordplay" it's a series of 19 canvas made by Molotow acrylic paint, all the calligrams are quotes from my favorite italian rap songs, from old school to new school. Here you can see the first 10 pieces.
All canvases are shown at Galleria Varsi in Rome and available to sell to this link: 
www.galleriavarsi.it
The show will be from July 3rd to August 7th 2014.
Curator Marta Gargiulo, photo by Federica Tafuro.