Project: Editorial Illustration 
Cover illustration for Health&Science section of The Washington Post newspaper, published on November 6th 2018. The task was to create a sort of info-graphic design showing percentages of each country DNA in a test. I realized an handmade calligram based on a silhouette of lady in a classic vintage "cameo" style.
Sketched and inked by hands on paper, then digitalized and colored on computer.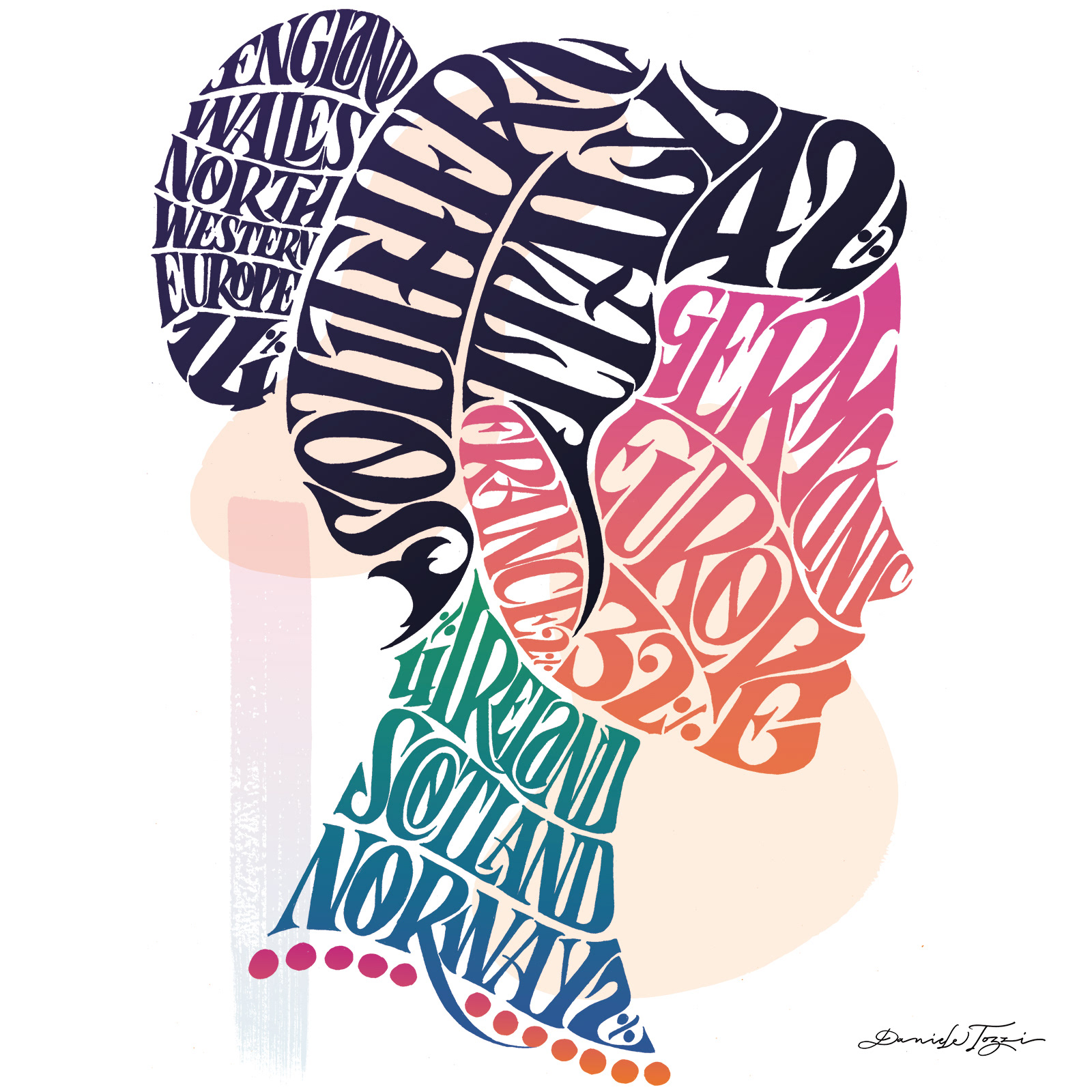 Below: final sketch and final inked version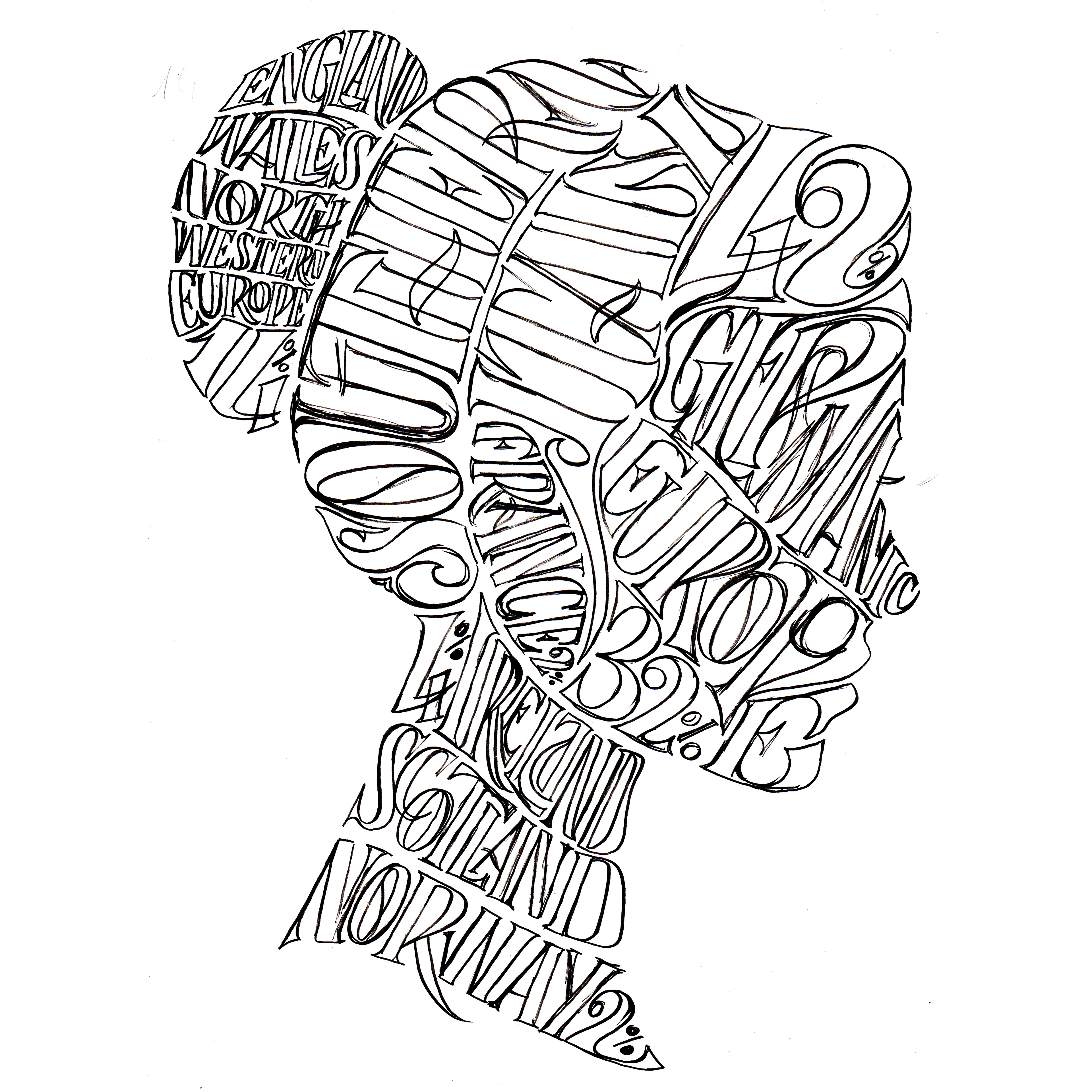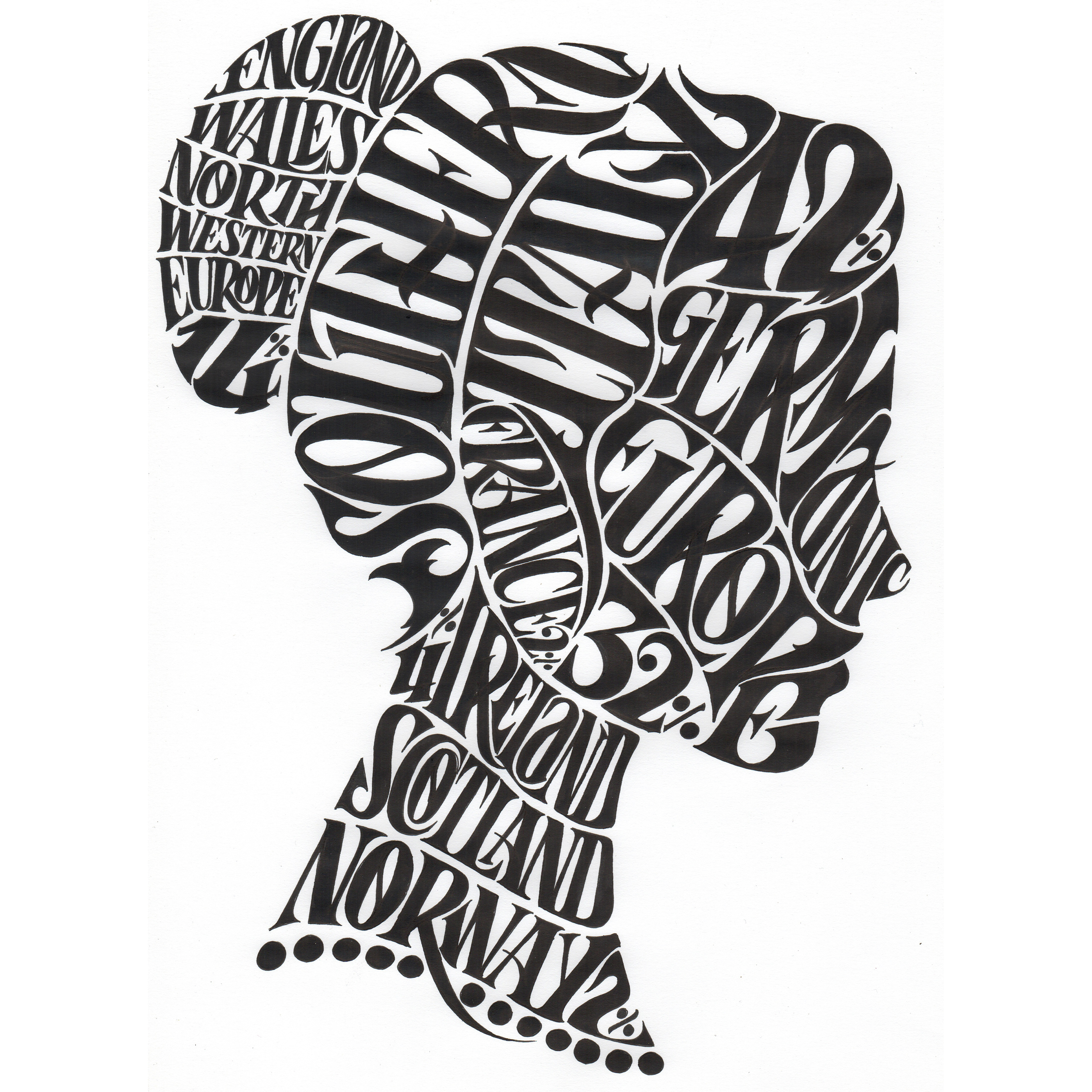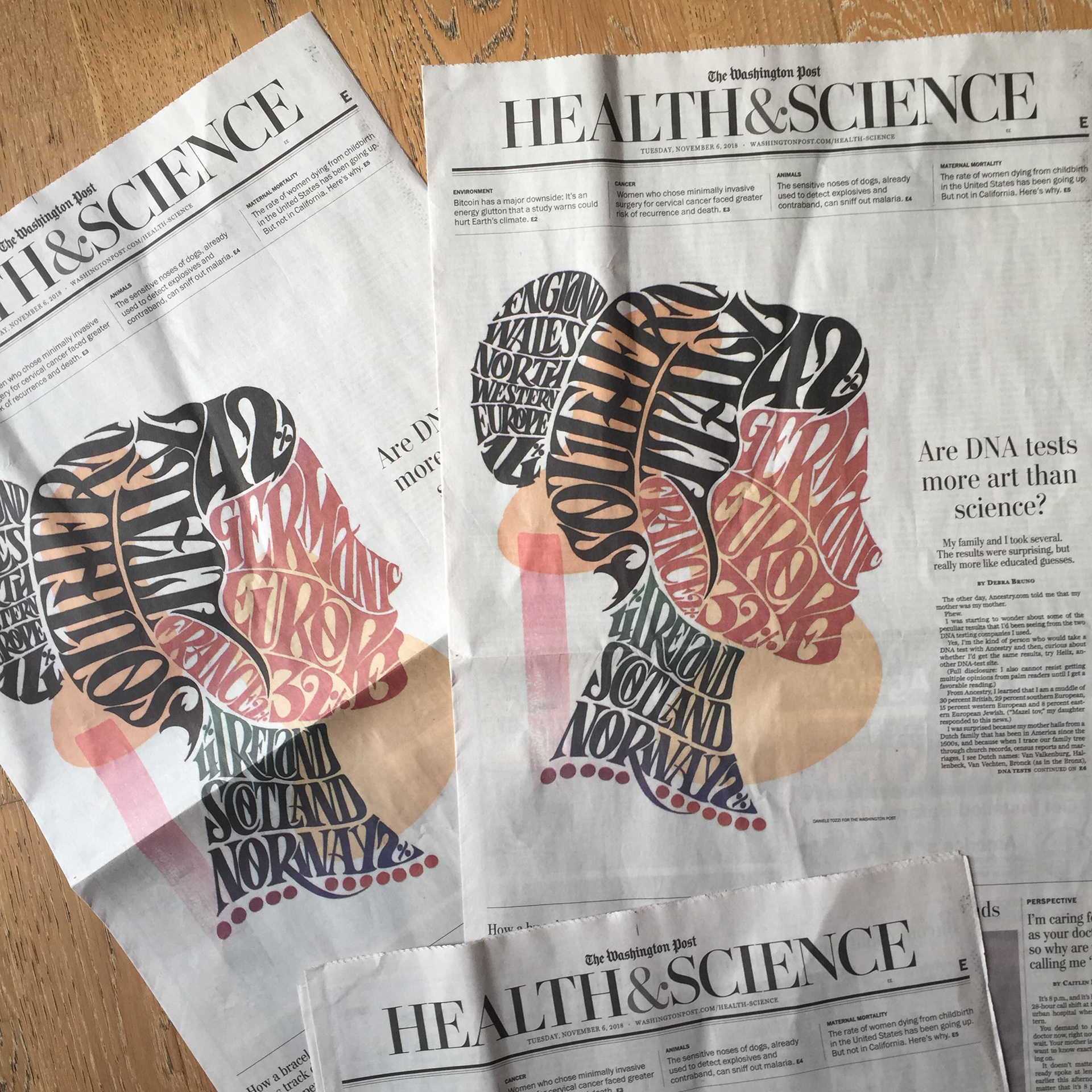 Below on left: digital version of newspaper in pdf, on the right: photo of printed version.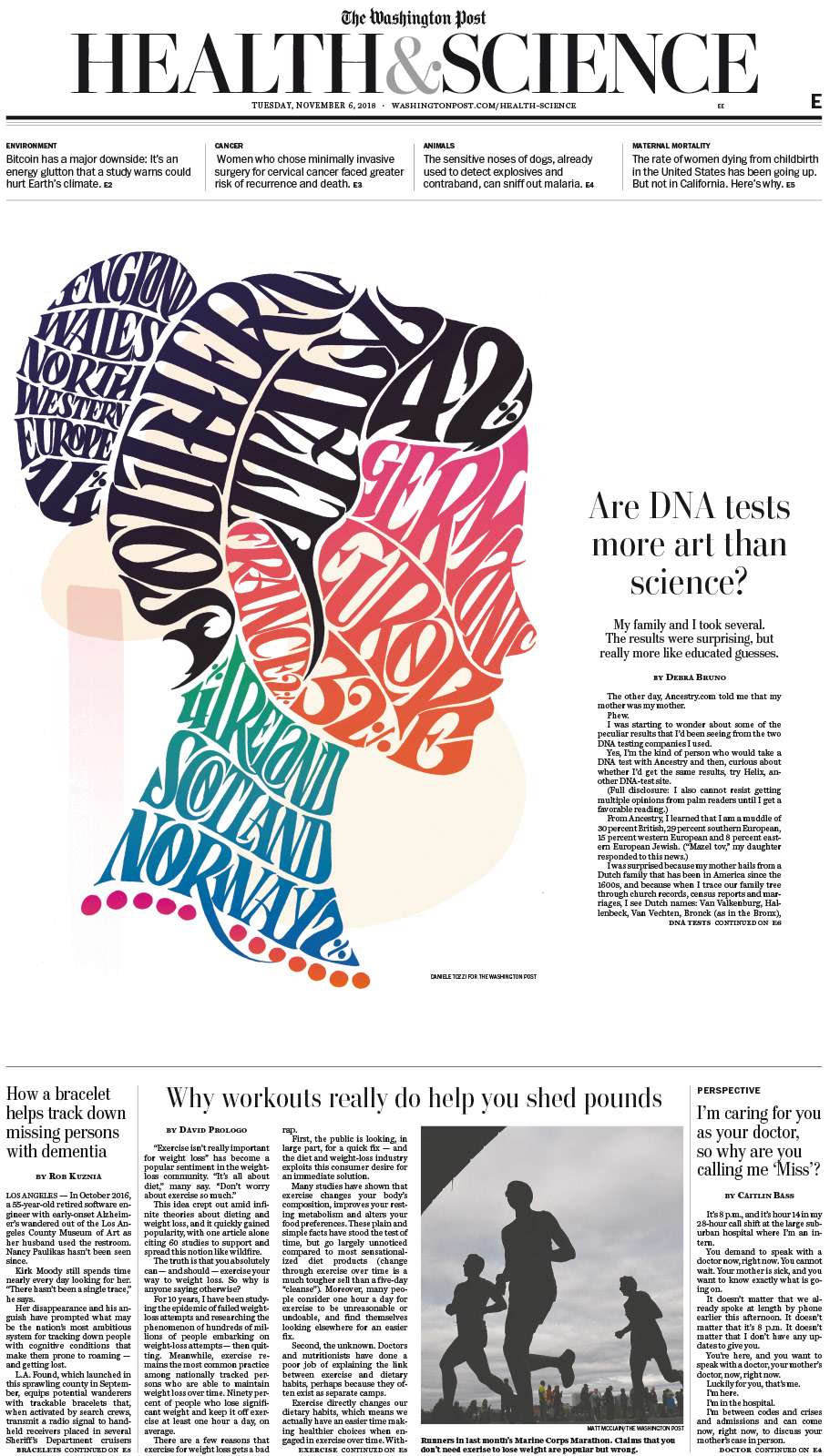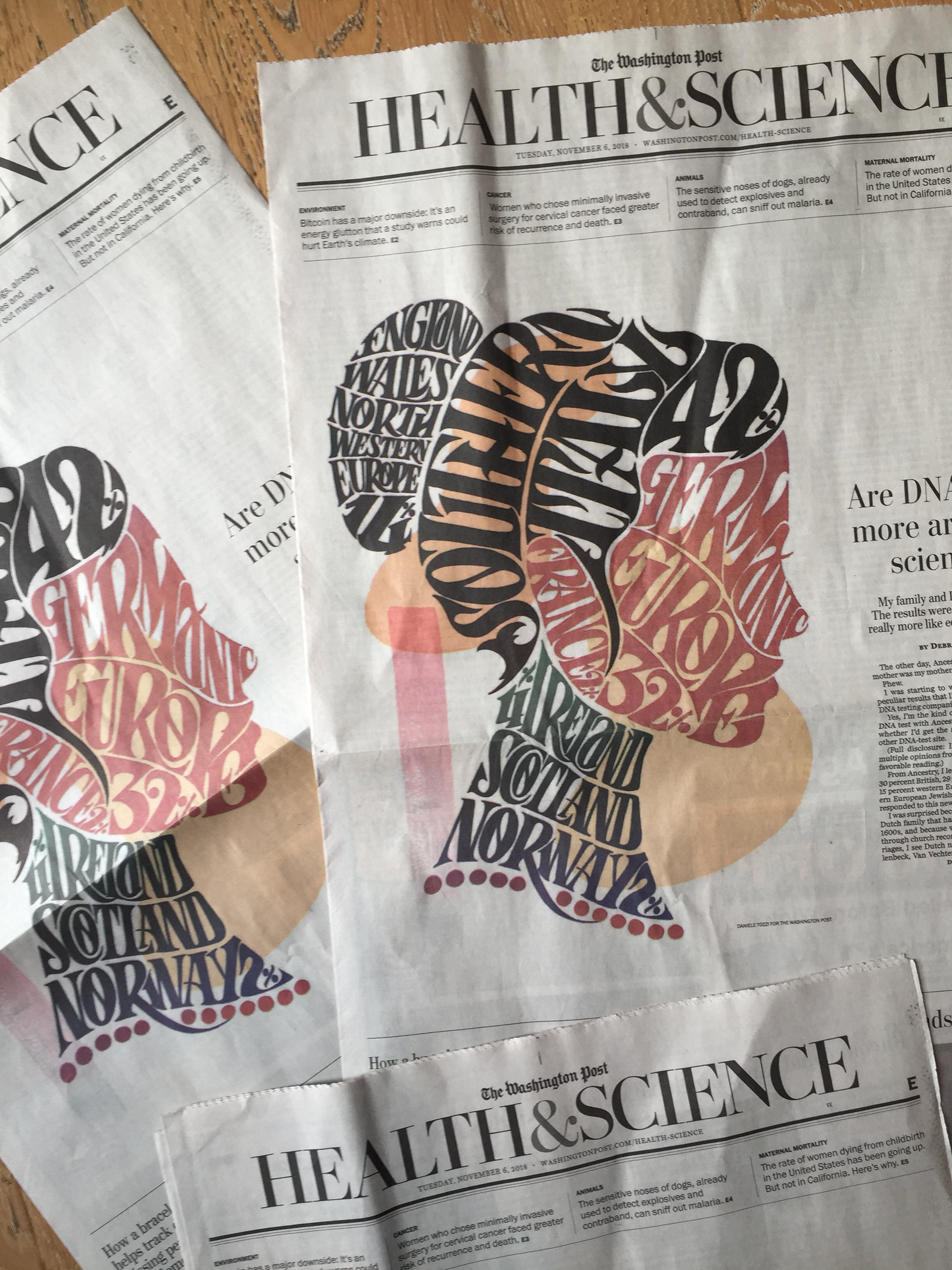 Below: discarded trials presented to client.