Project: La Posta di Babbo Natale
Agency: McCann Italia
Client: Poste Italiane SpA
A series of 2 Hand Lettering logos and 2 calligraphy letters. Santa Claus replied to all the children that sent him a mail with a gift to incentivate kids to write manually, using sticker letters to remember them how beautiful is the hand writing.
Even my little daughter received one of that mail, she's very happy that his father "helped" Santa Claus to reply to all the kids.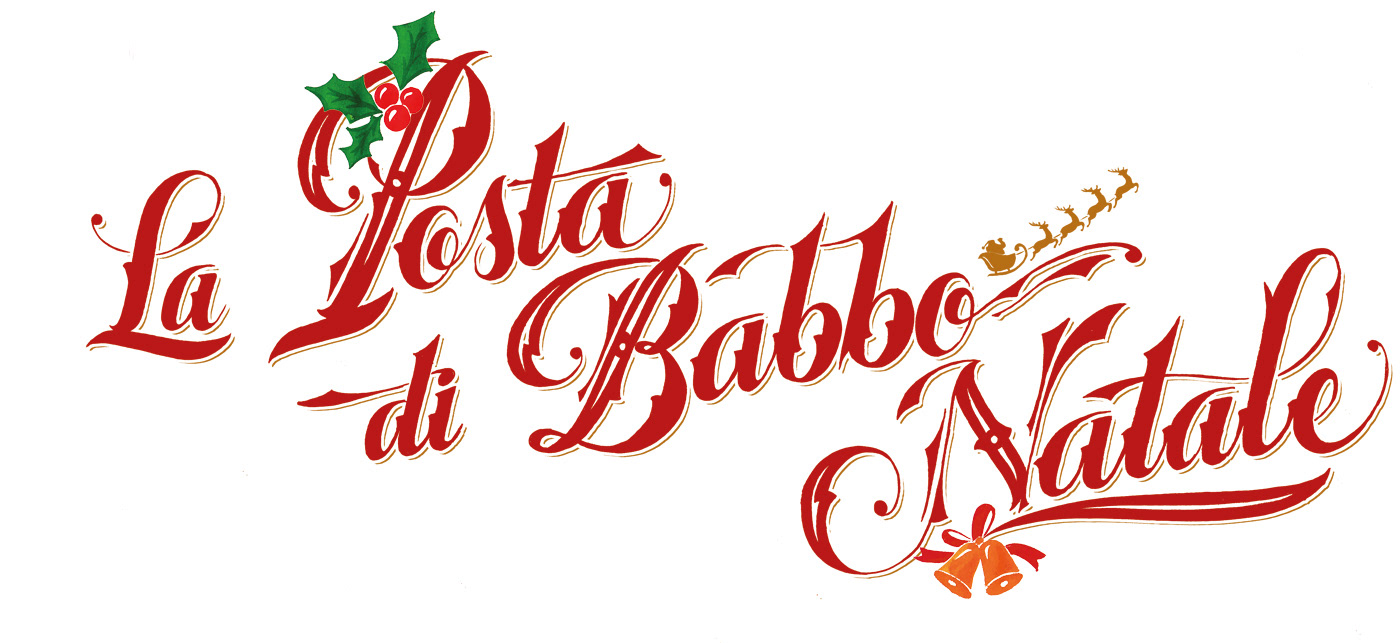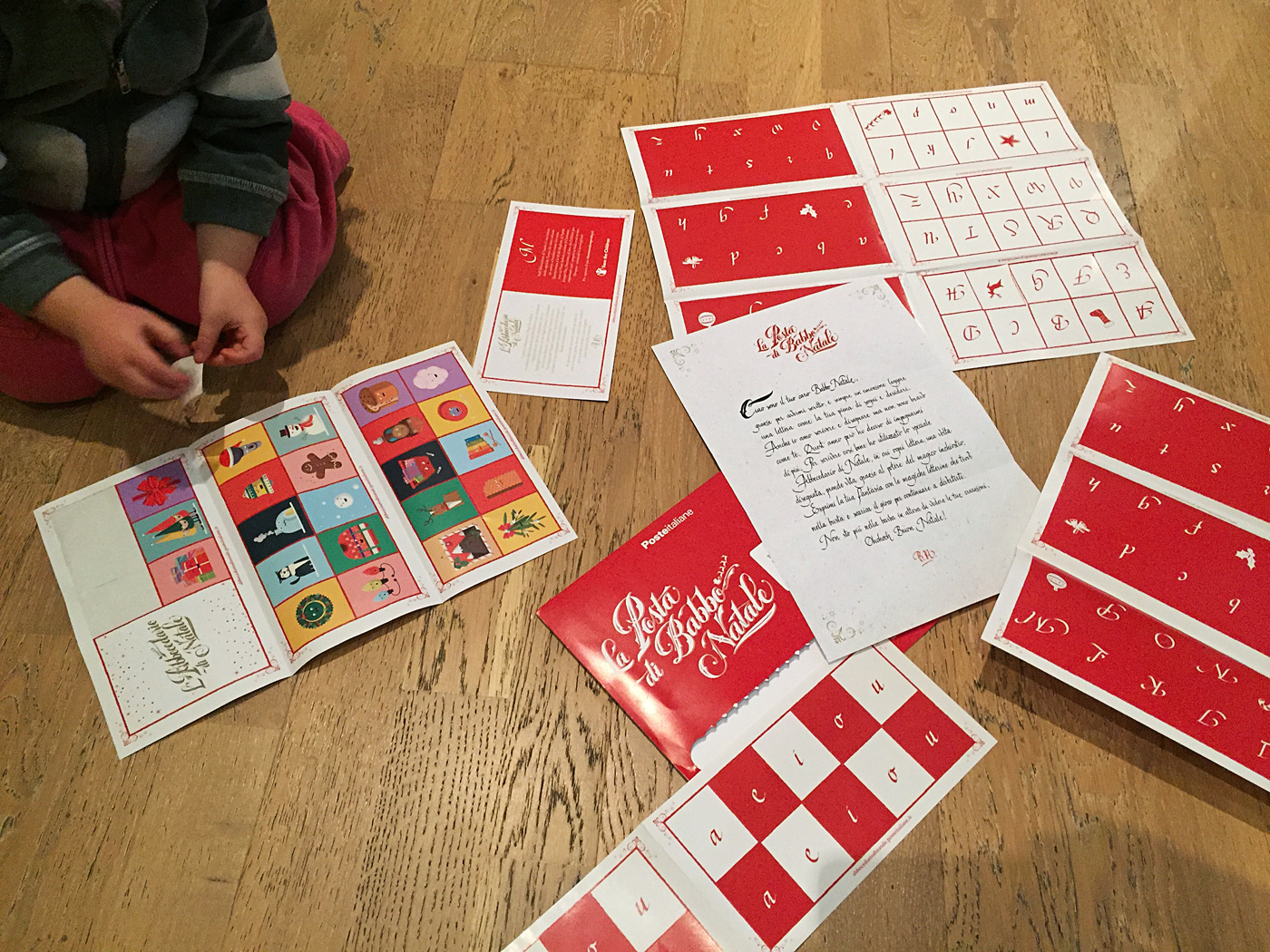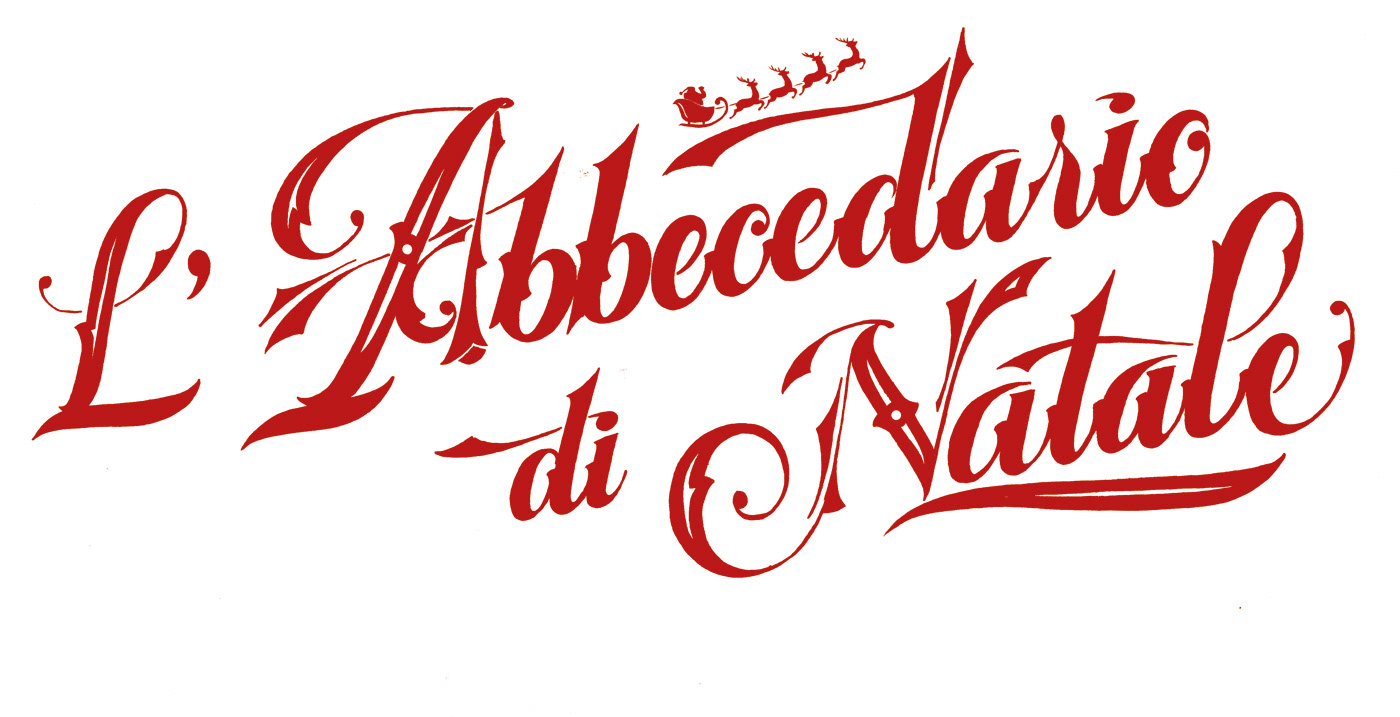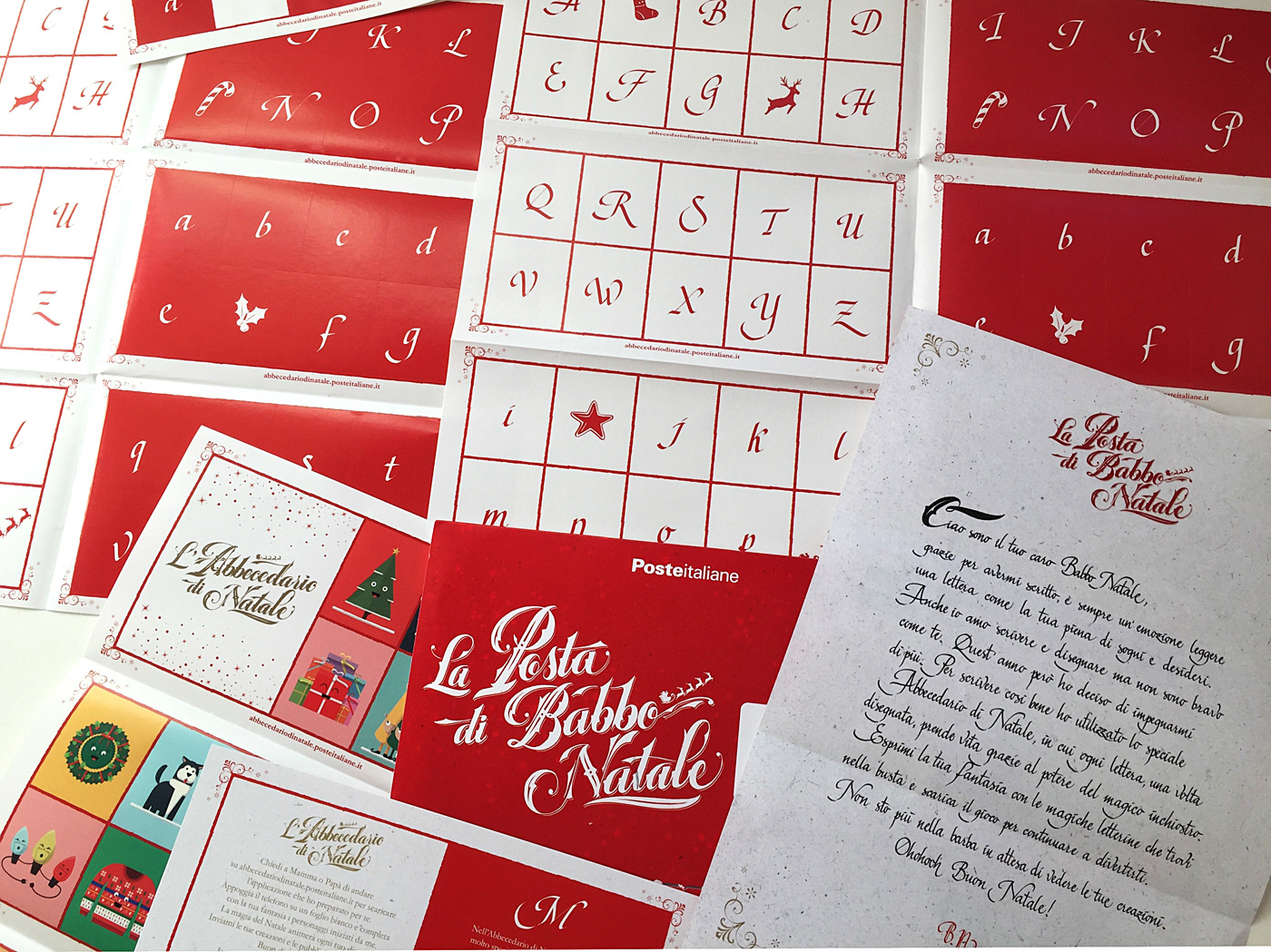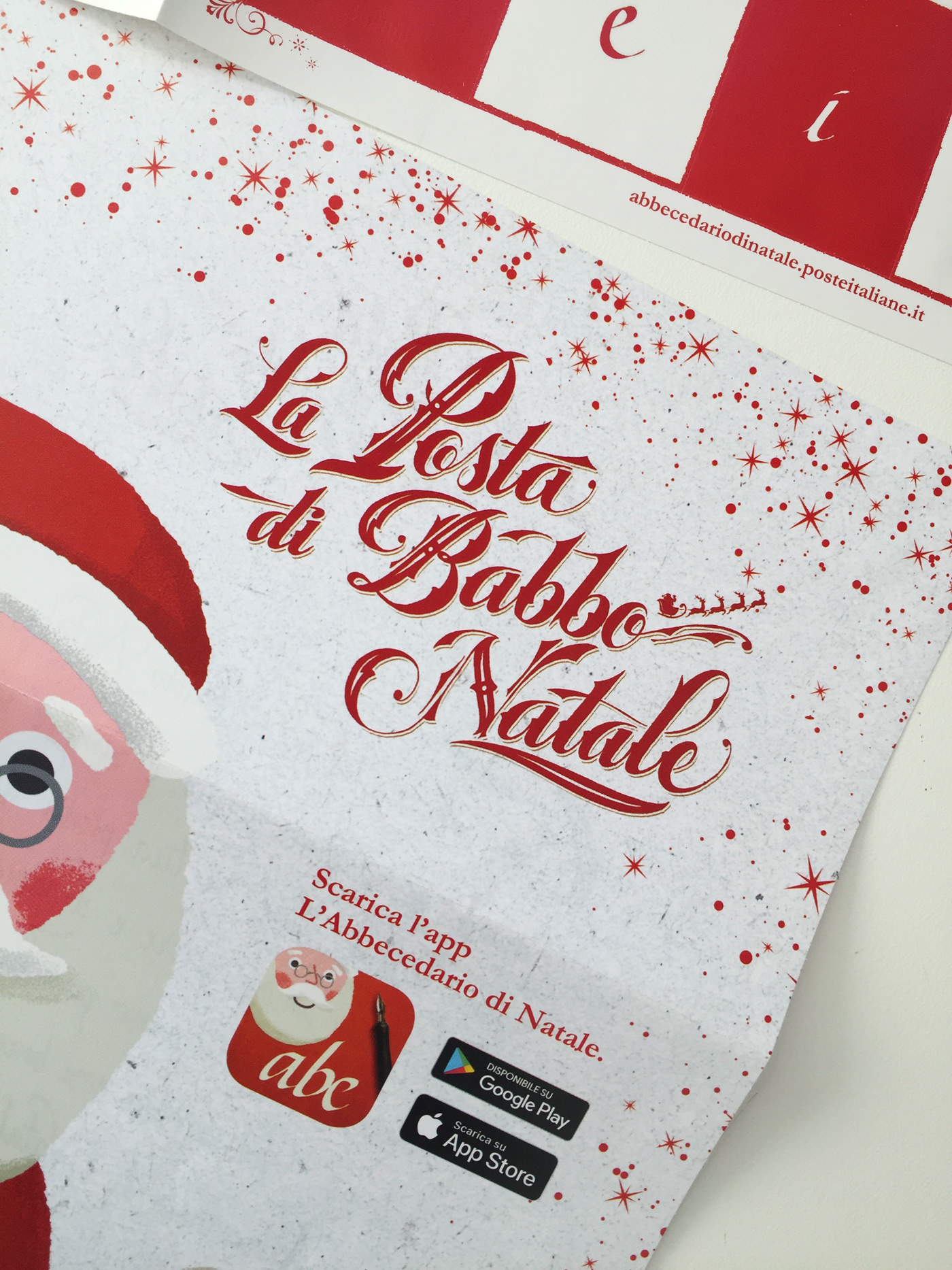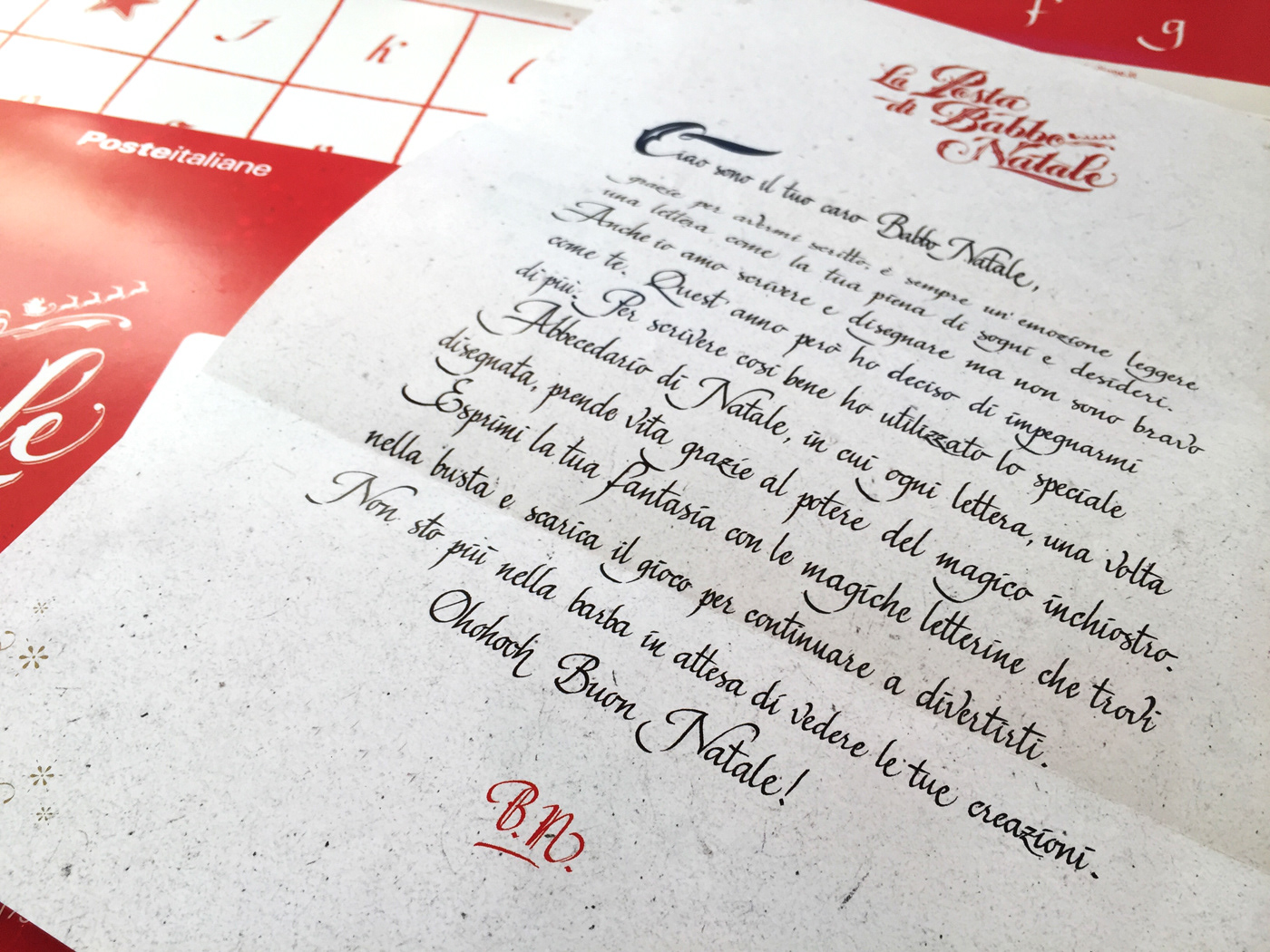 Below some trials and handmade pieces from the making of.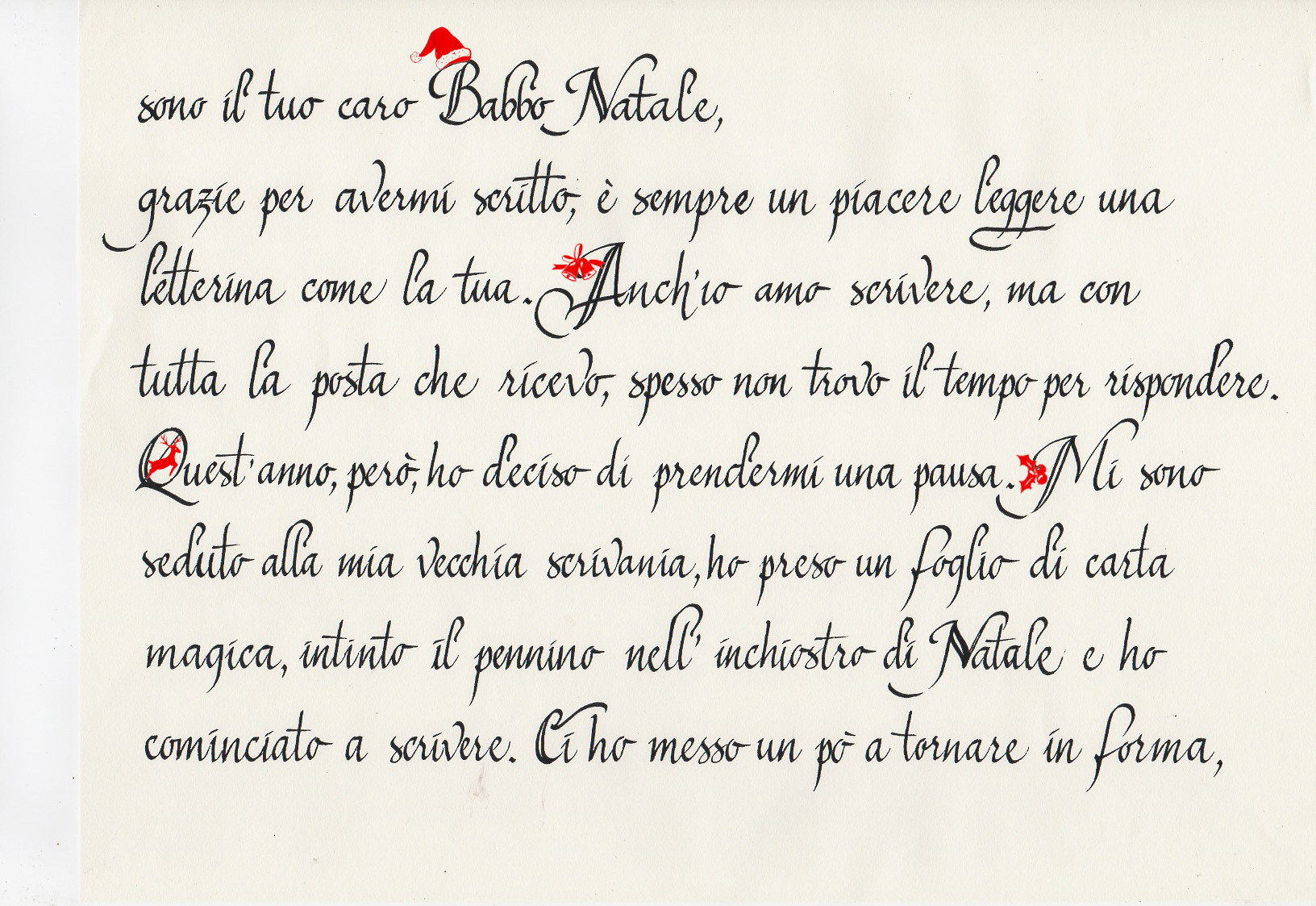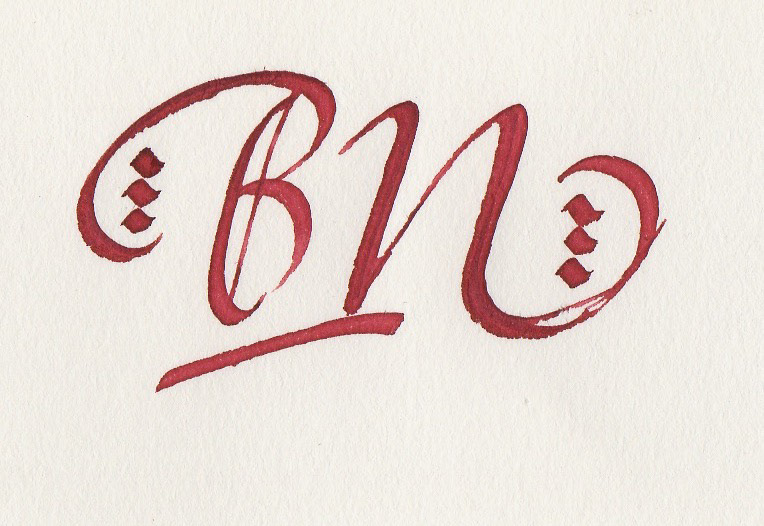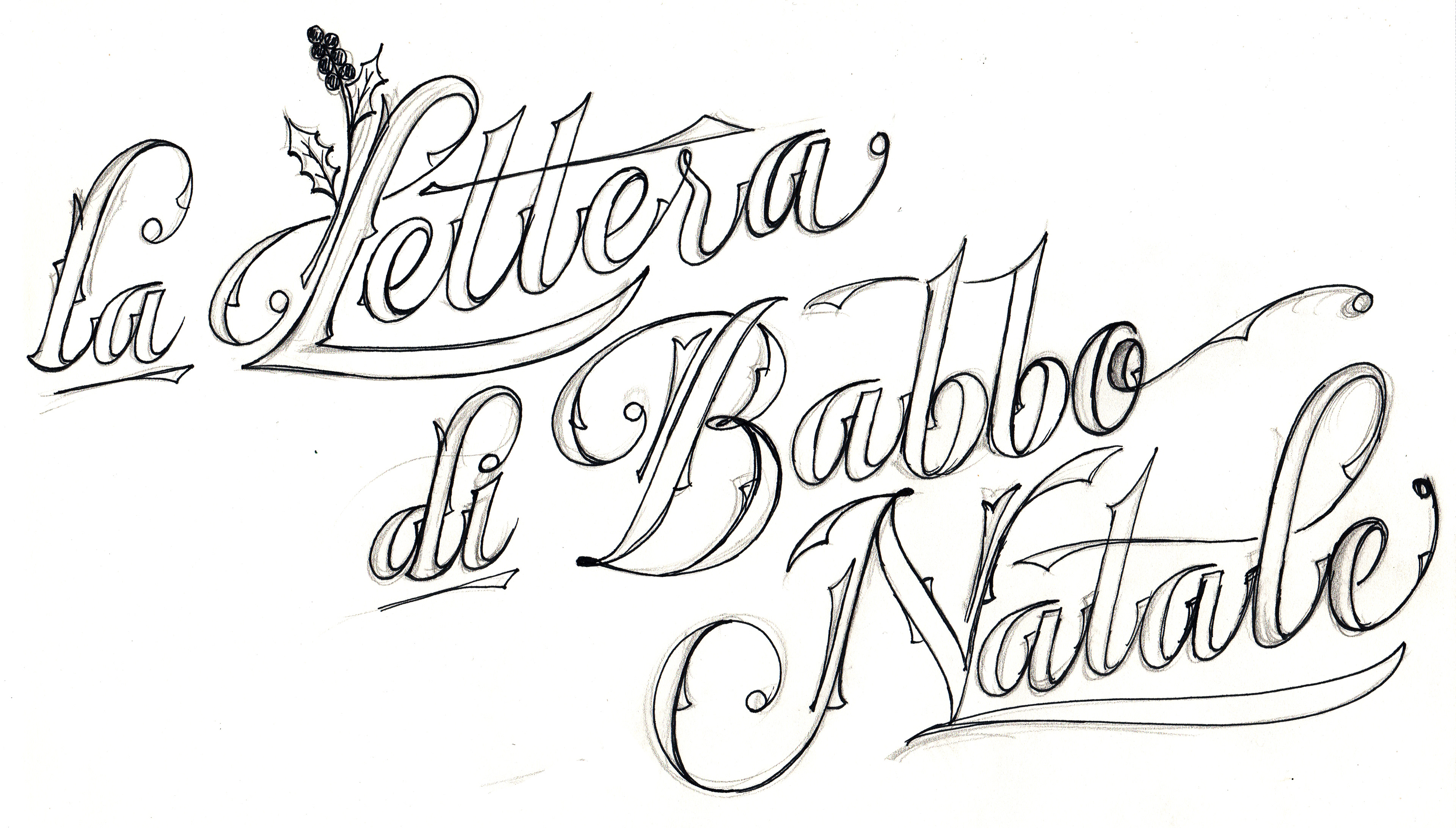 Below some screenshot of the landing page to fill the form to receive the mail gift from Santa Claus.
www.lapostadibabbonatale.posteitaliane.it