My friends from TraumaStudio (Rome) asked me to realized the artwork for the Carnival party "FreakShow 2014". The theme was "weird circus" and they give me the idea of an Elephant eskaping from the circus (personally I hate circus using animals for their shows..). Lots of artists and informations to write on it but everything fits perfectly! Thanks to Gelo Graphics for the final poster editing.
They also realized a 50 pcs limited edition serigraph prints, since lots of people asked to have the poster.
Special thanks to Serigrafie Ribelli for the handcrated printing.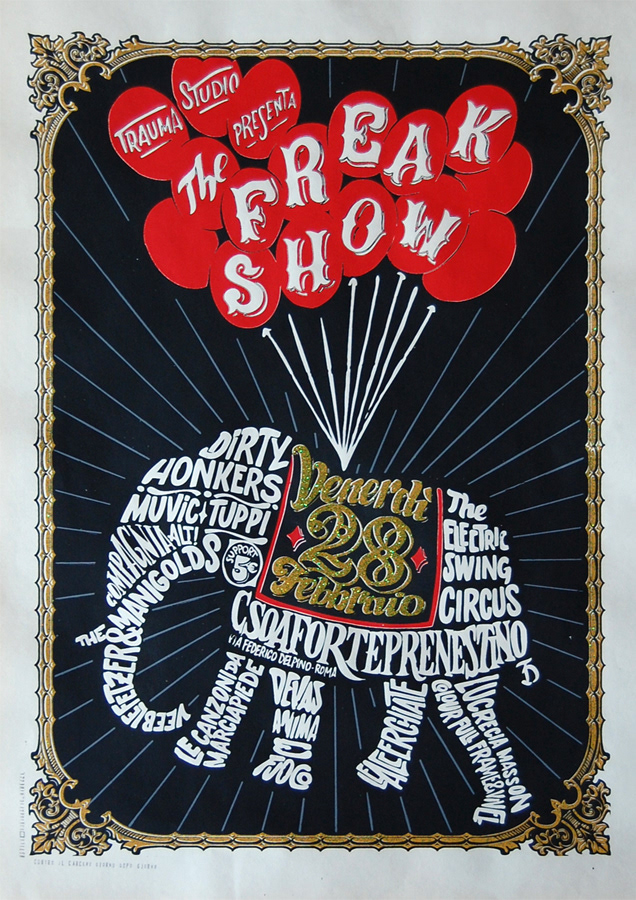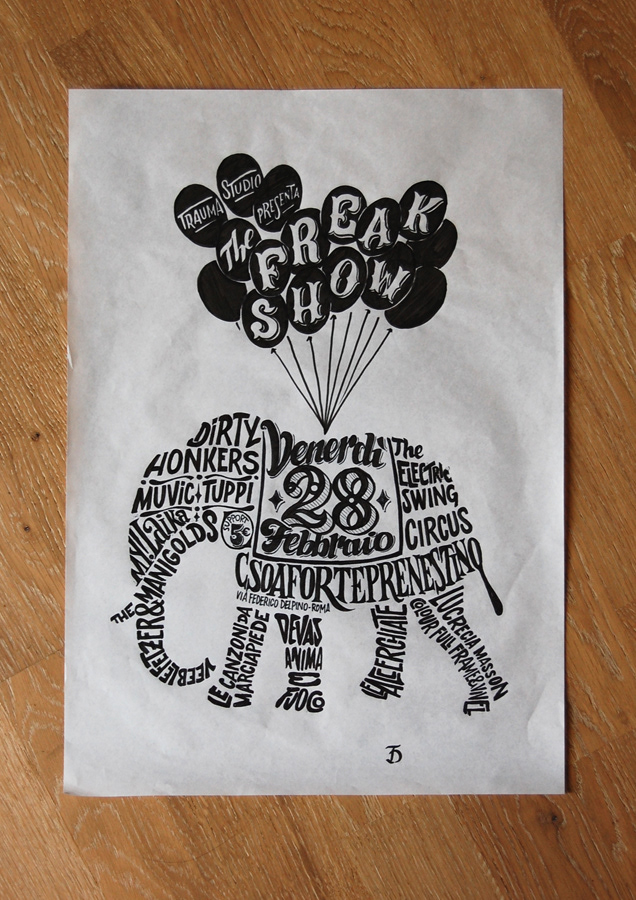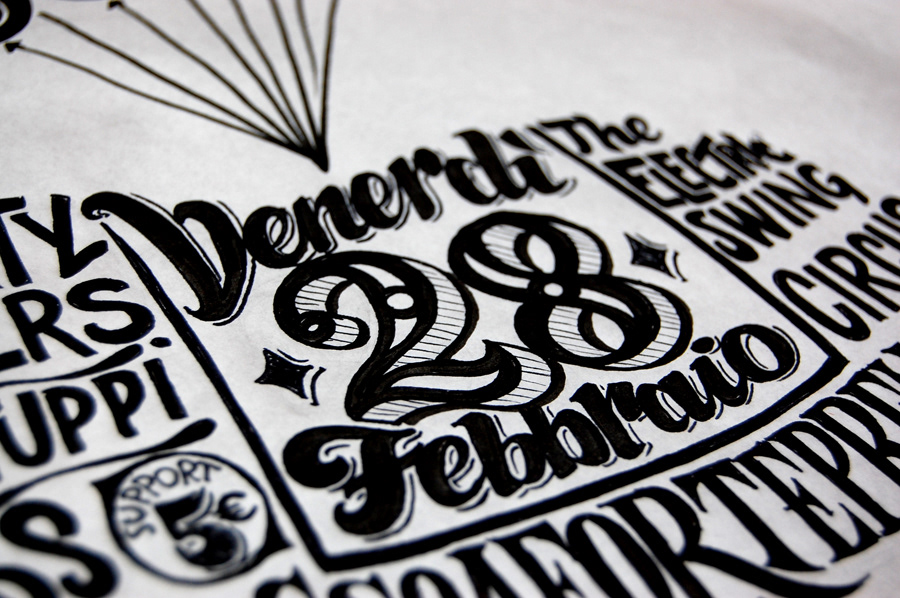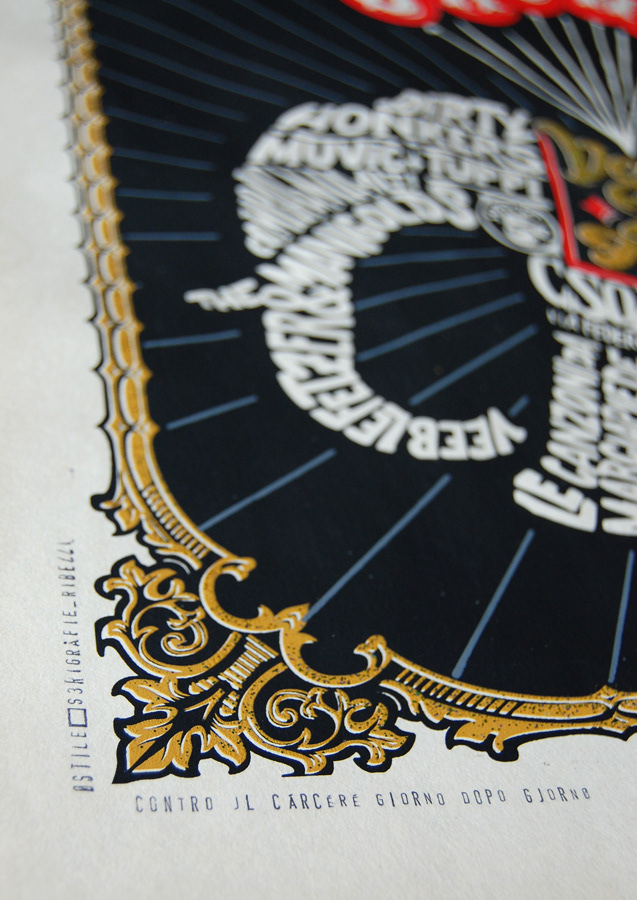 Hope you enjoy. Thanks for watching.