A selection of my latest calligrams done in the last year. some of them became a wall, some other tattoos and other became a canvas or a drawings. All of them are designed by hand, I never use vector or computer in any of my creations.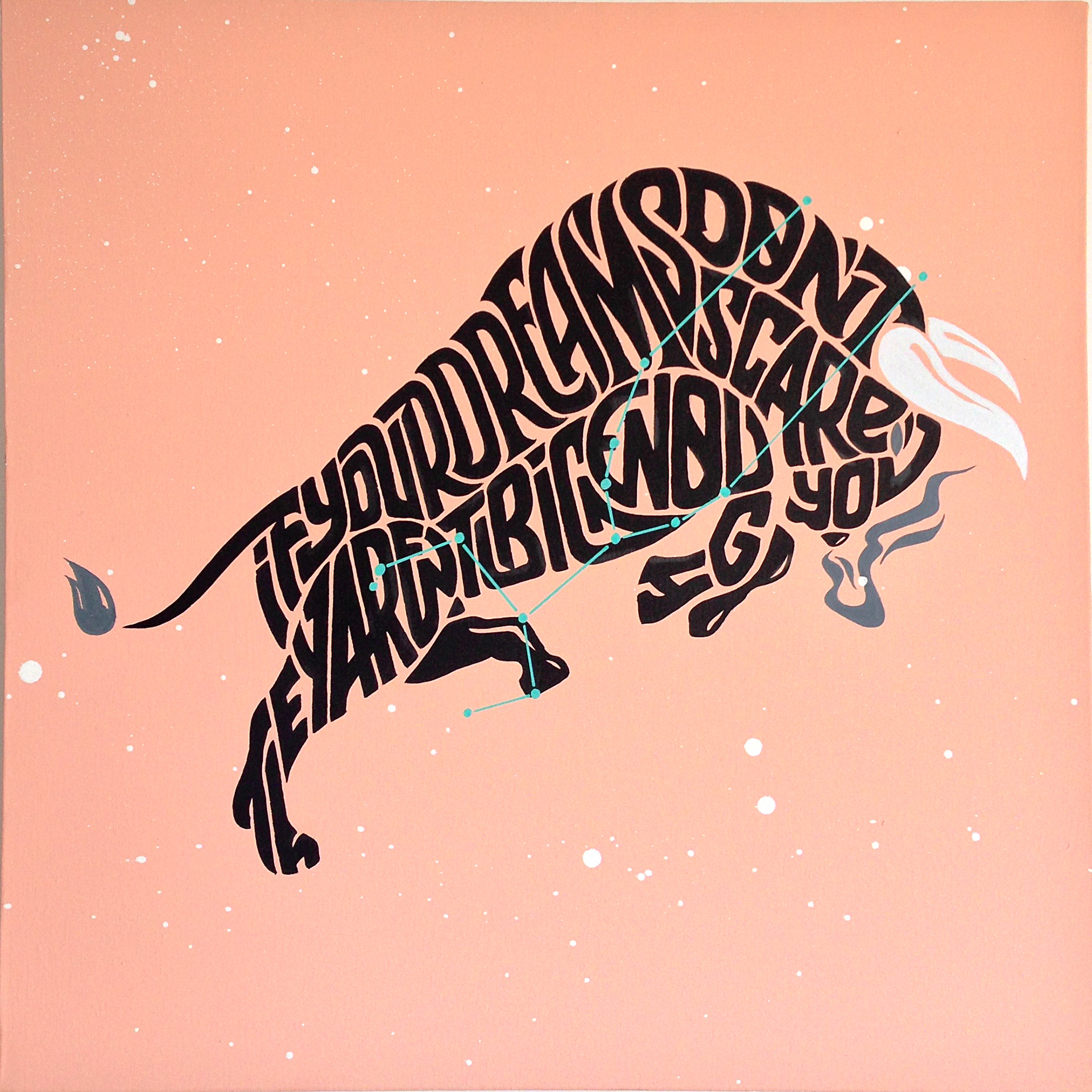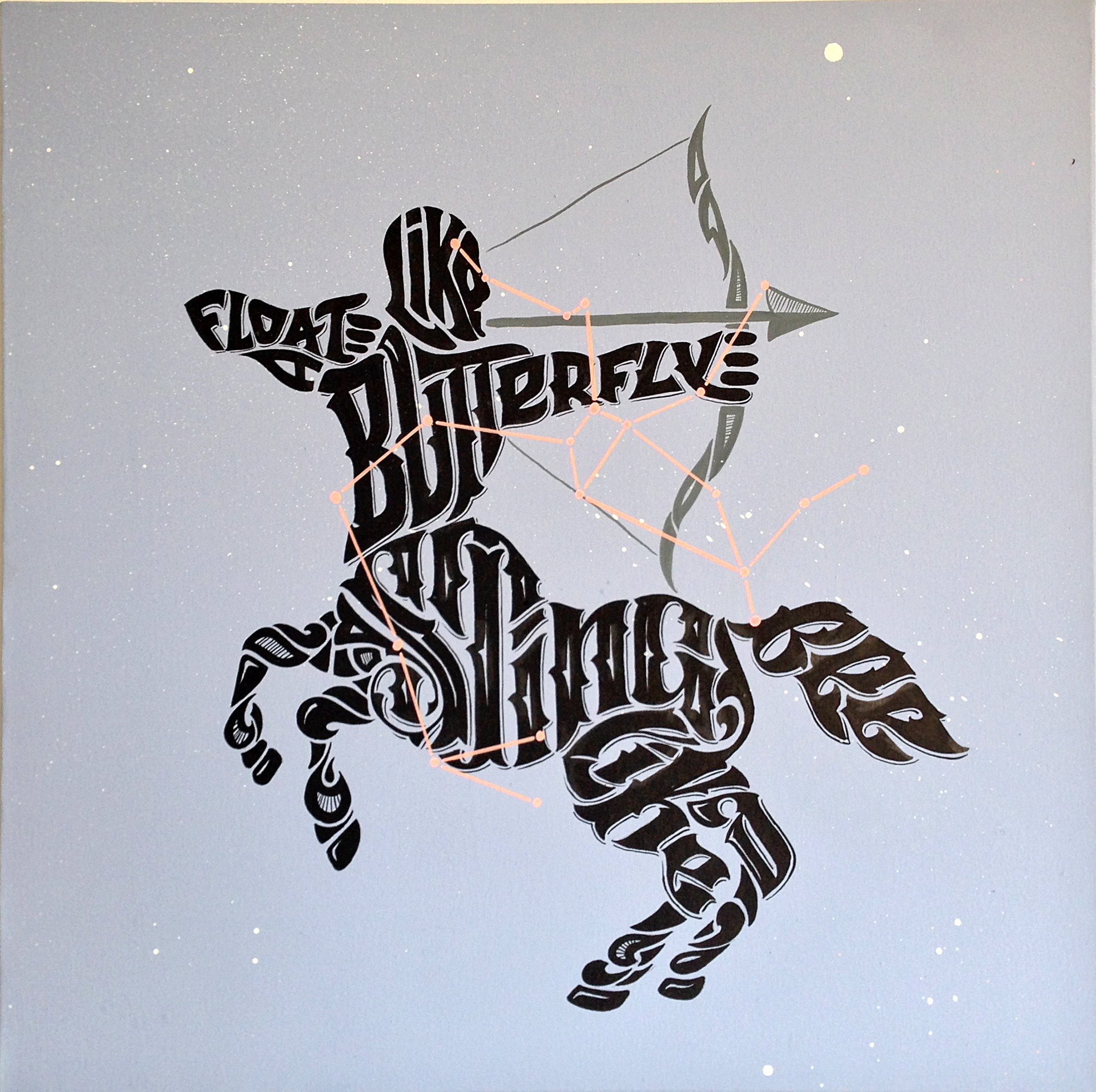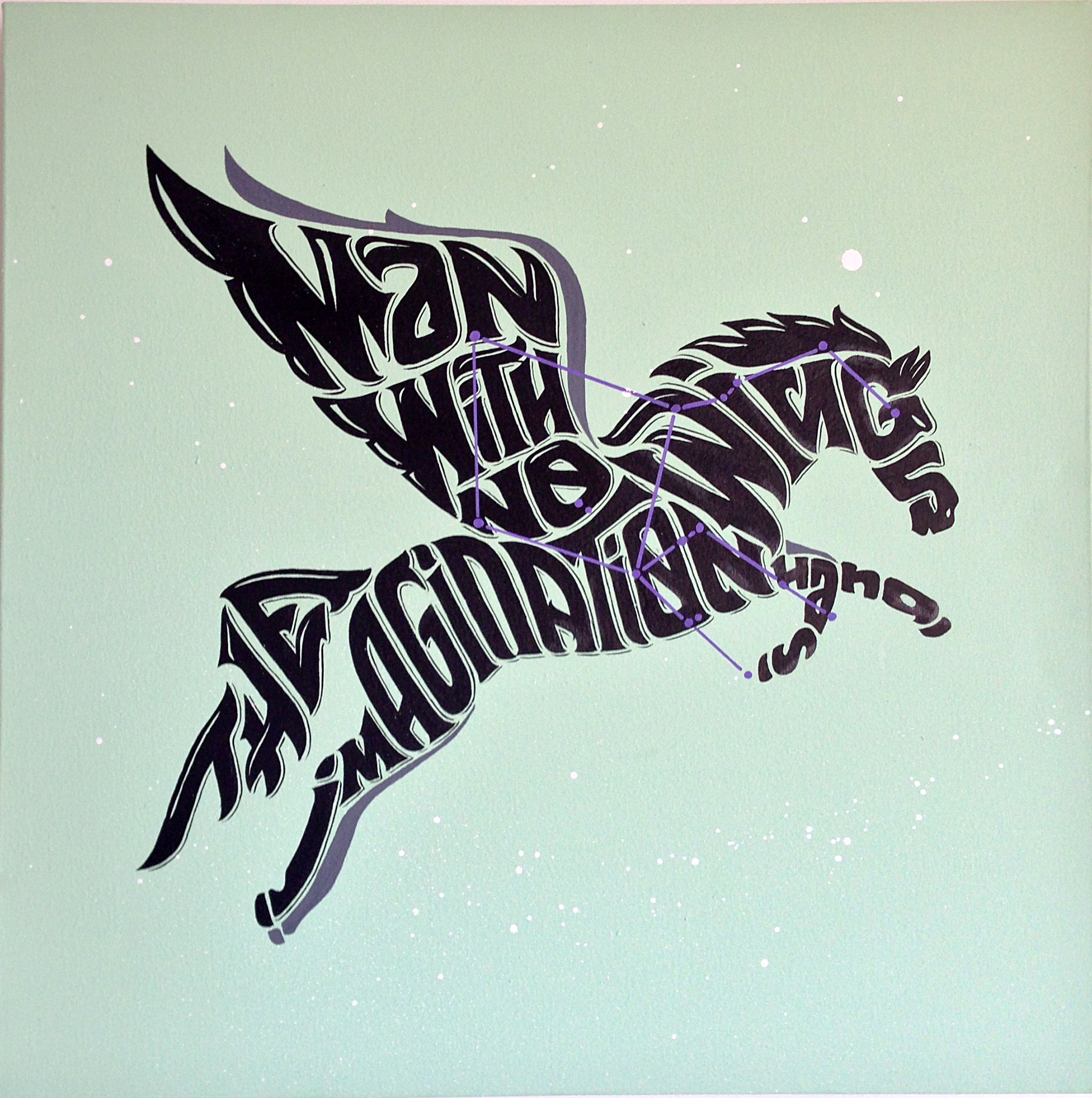 The Lucky Stars series: 60x60 cm each, acrylic on canvas - 2016, Rome
This series comes from quotes by the great Muhammed Ali, leaving messages to the people looking him as a lucky star.
Taurus "If your dreams don't scare you they aren't big enough"
Sagittar: "Float like a butterfly sting like a bee"
Pegasus: The man with no imagination has no wings"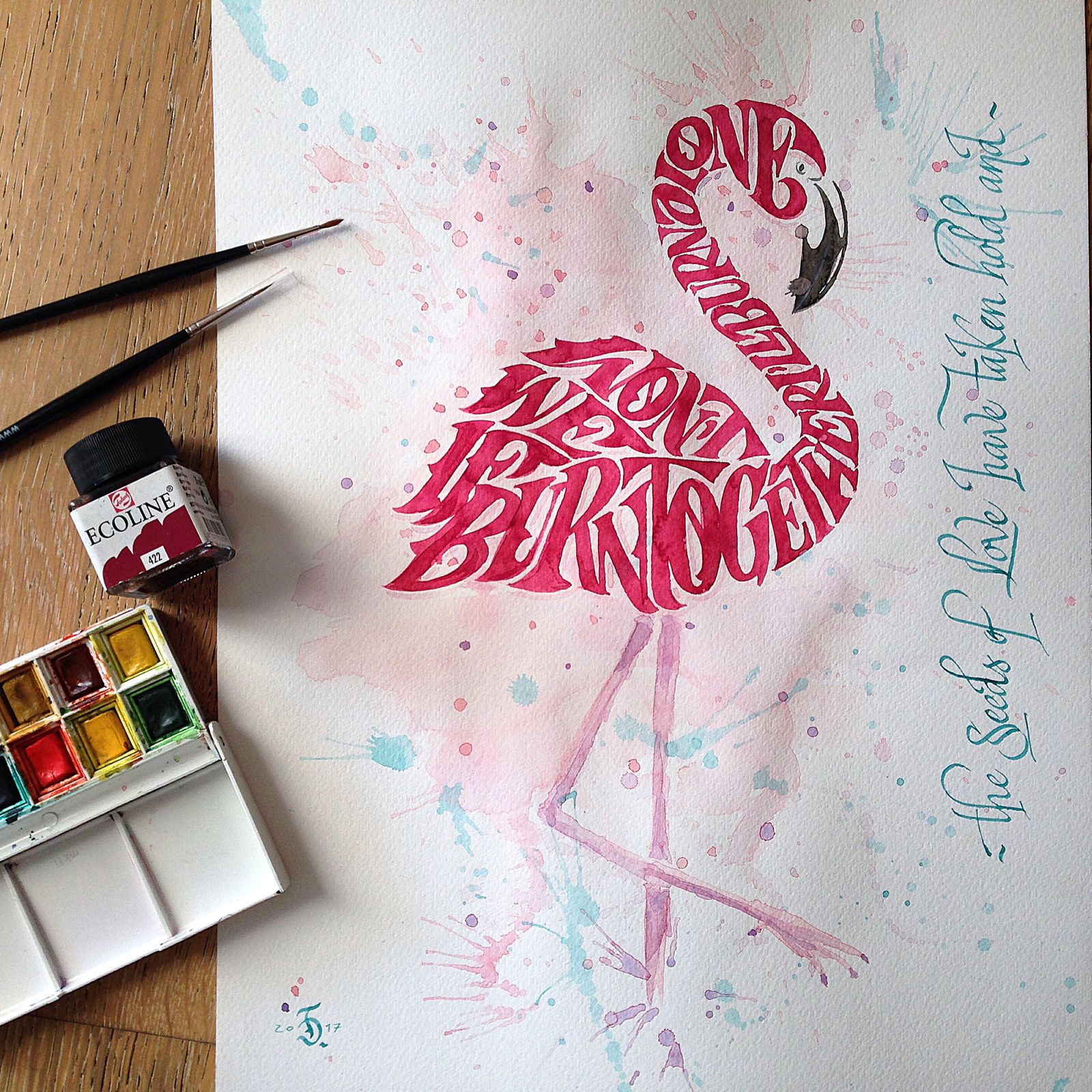 on the left: acrylic on canvas, 70x70 cm 2017 "se ti senti stanco e non ti senti più le gambe continua a correre e se ti senti morire corri ancora più forte" quote from LeBron James
on the right: watercolor on paper, 31x41 cm 2017 "The seeds of Love have taken hold and we don't burn together I'll burn alone"
The Rules of Attraction Quotes by Bret Easton Ellis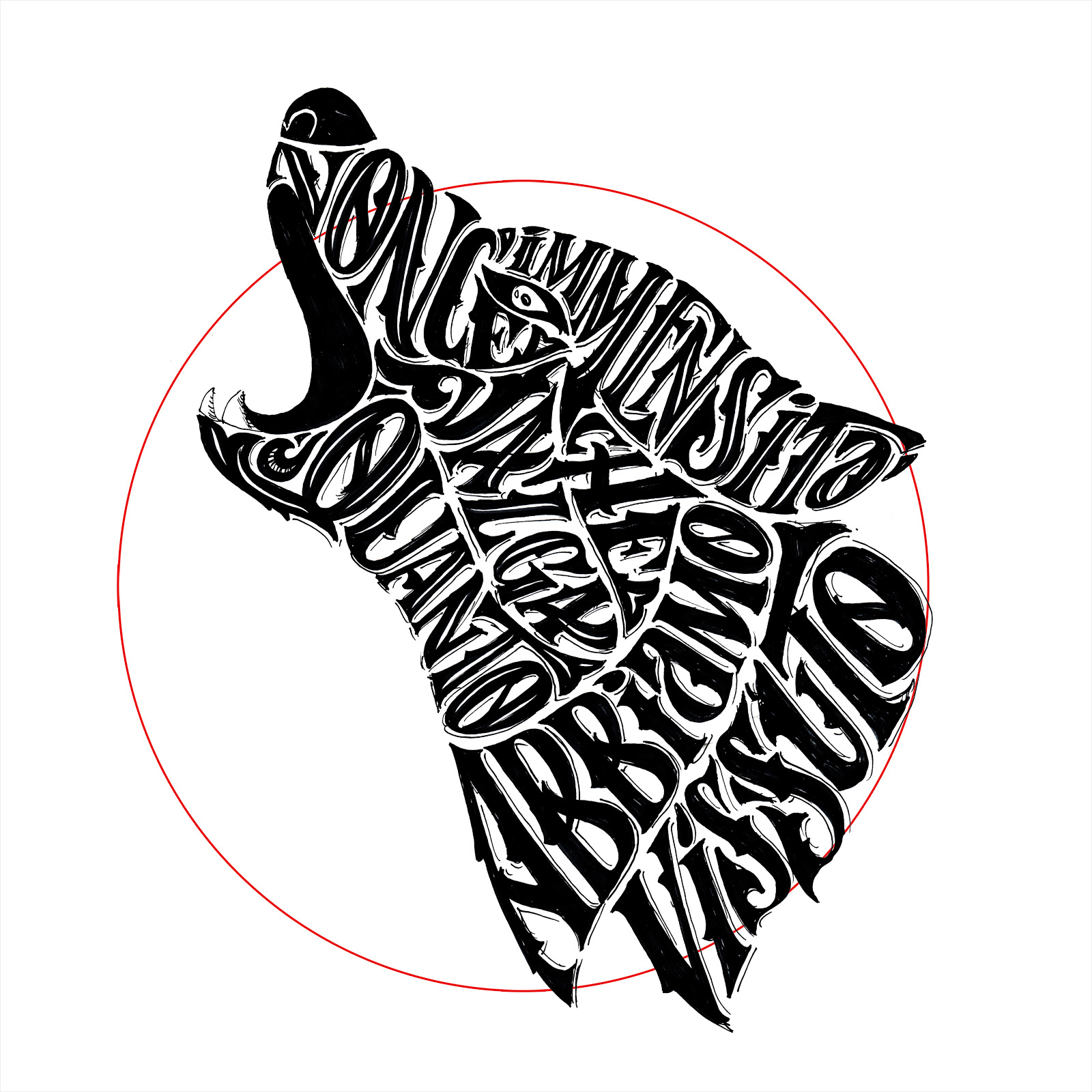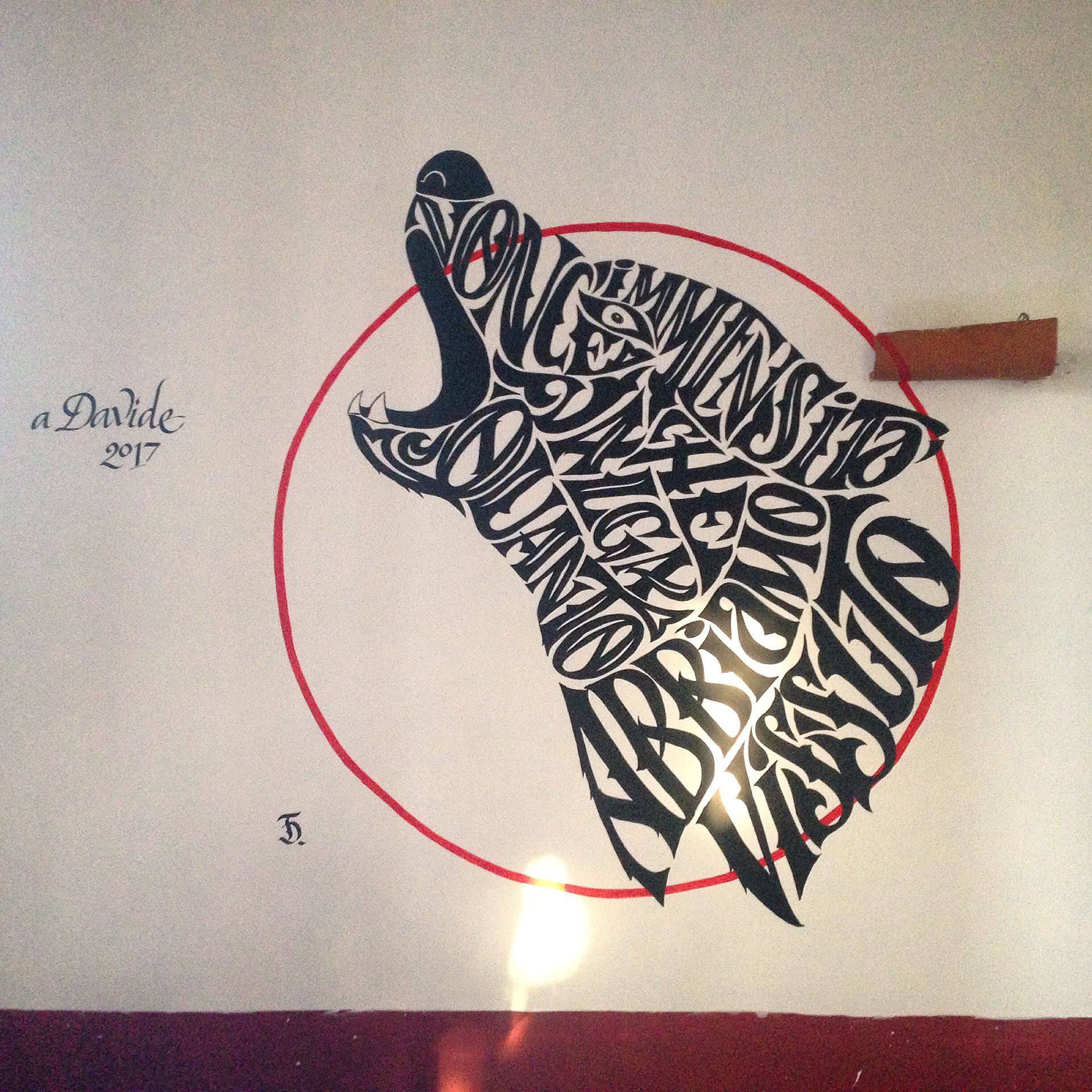 "Non c'è immensità che valga quanto abbiamo vissuto" - Rome 2017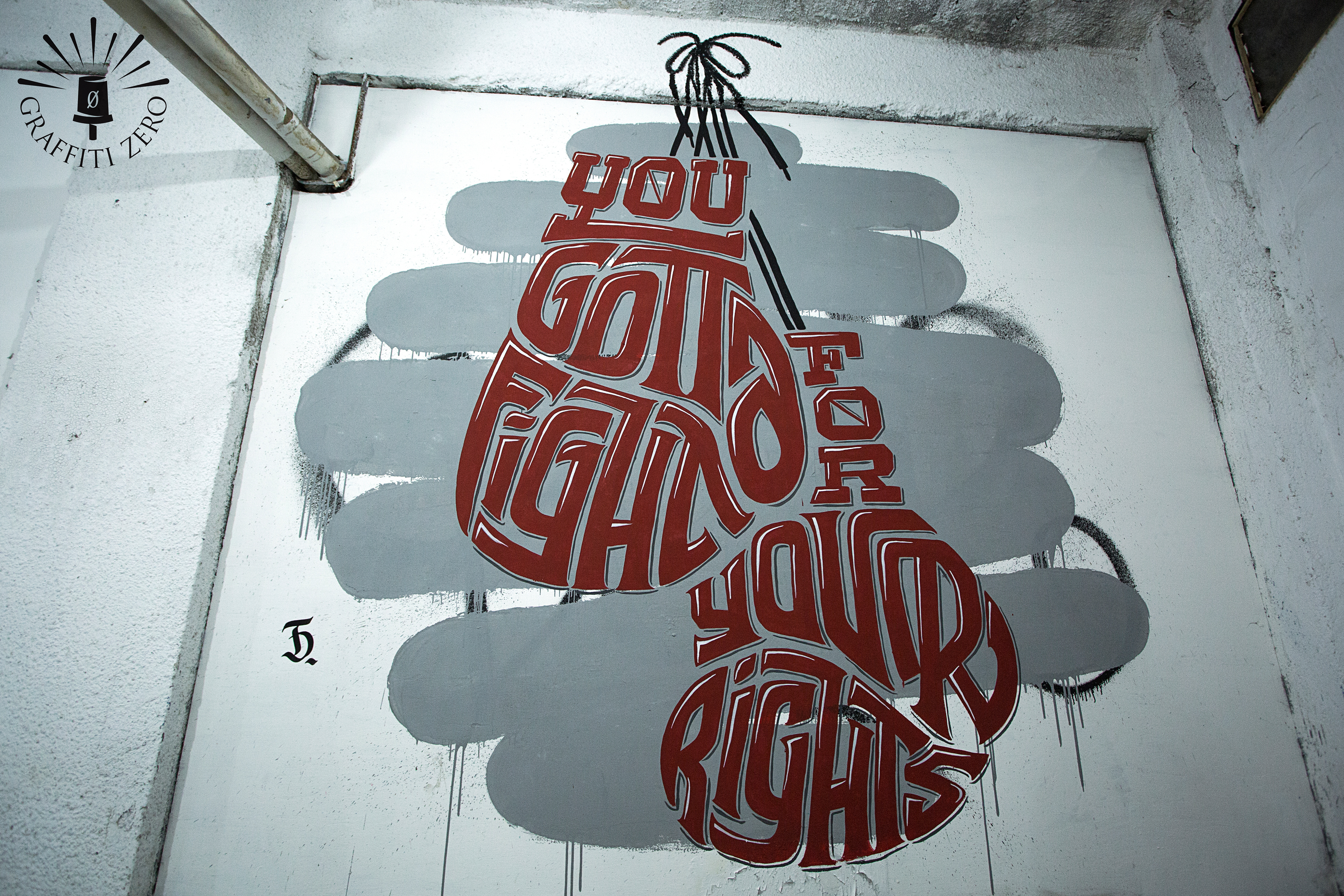 "You gotta fight for your rights" - done at Garage Zero Rome, 2017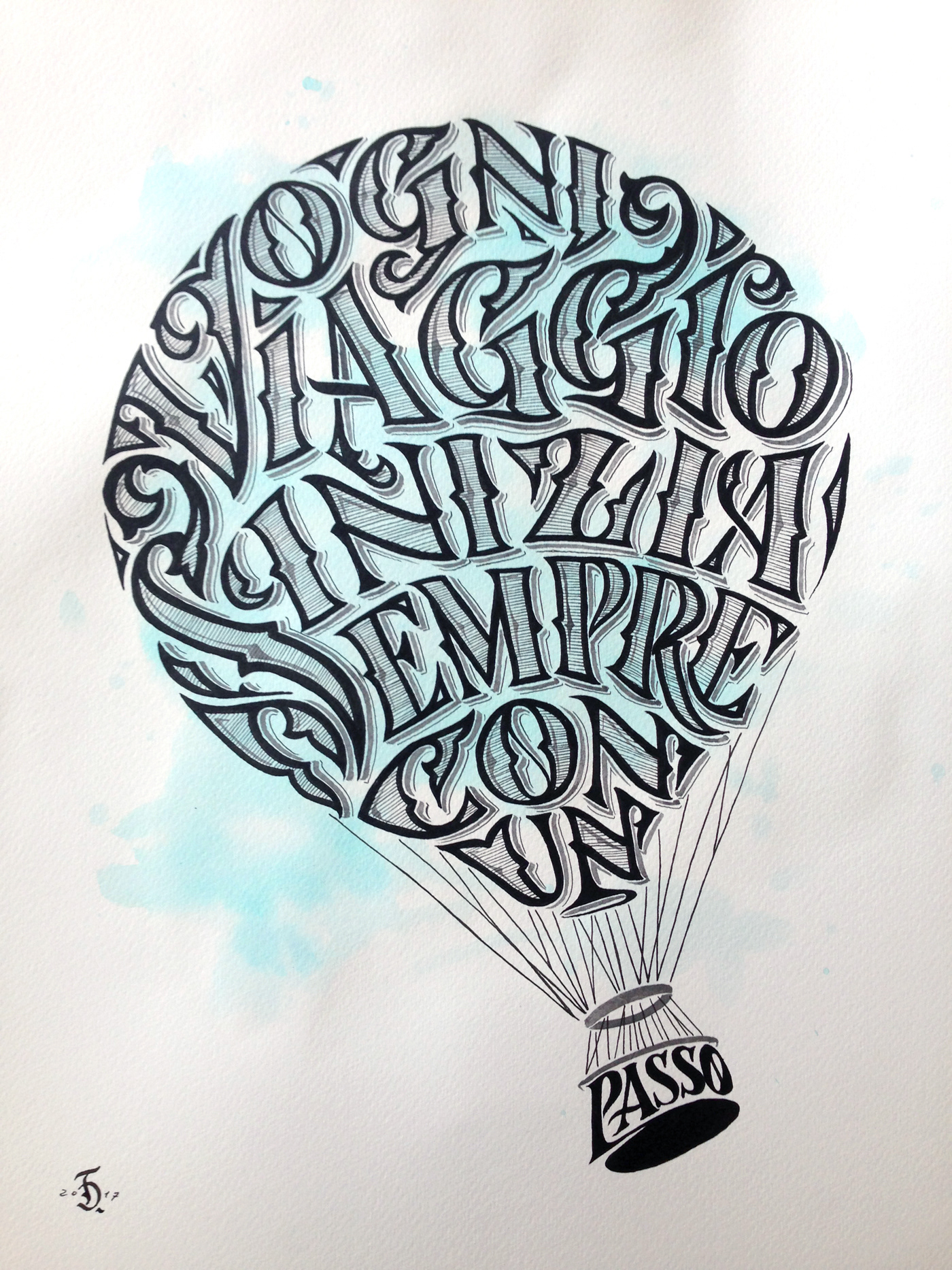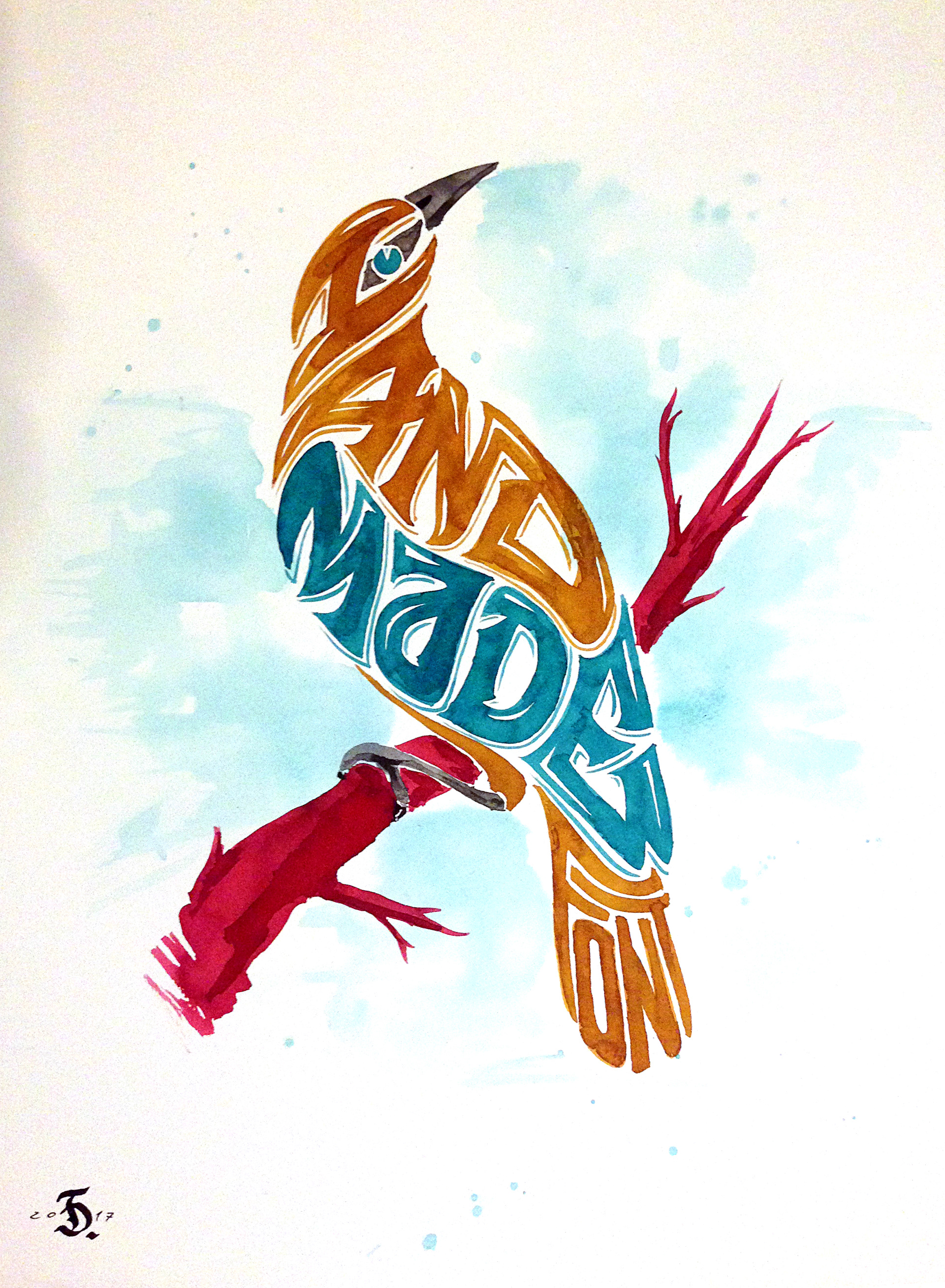 on the left: "ogni viaggio inizia sempre con un passo", 30x40 cm - ink and watercolor on paper 2017
on the right: "hand made font" 30x40 cm - watercolor on paper 2017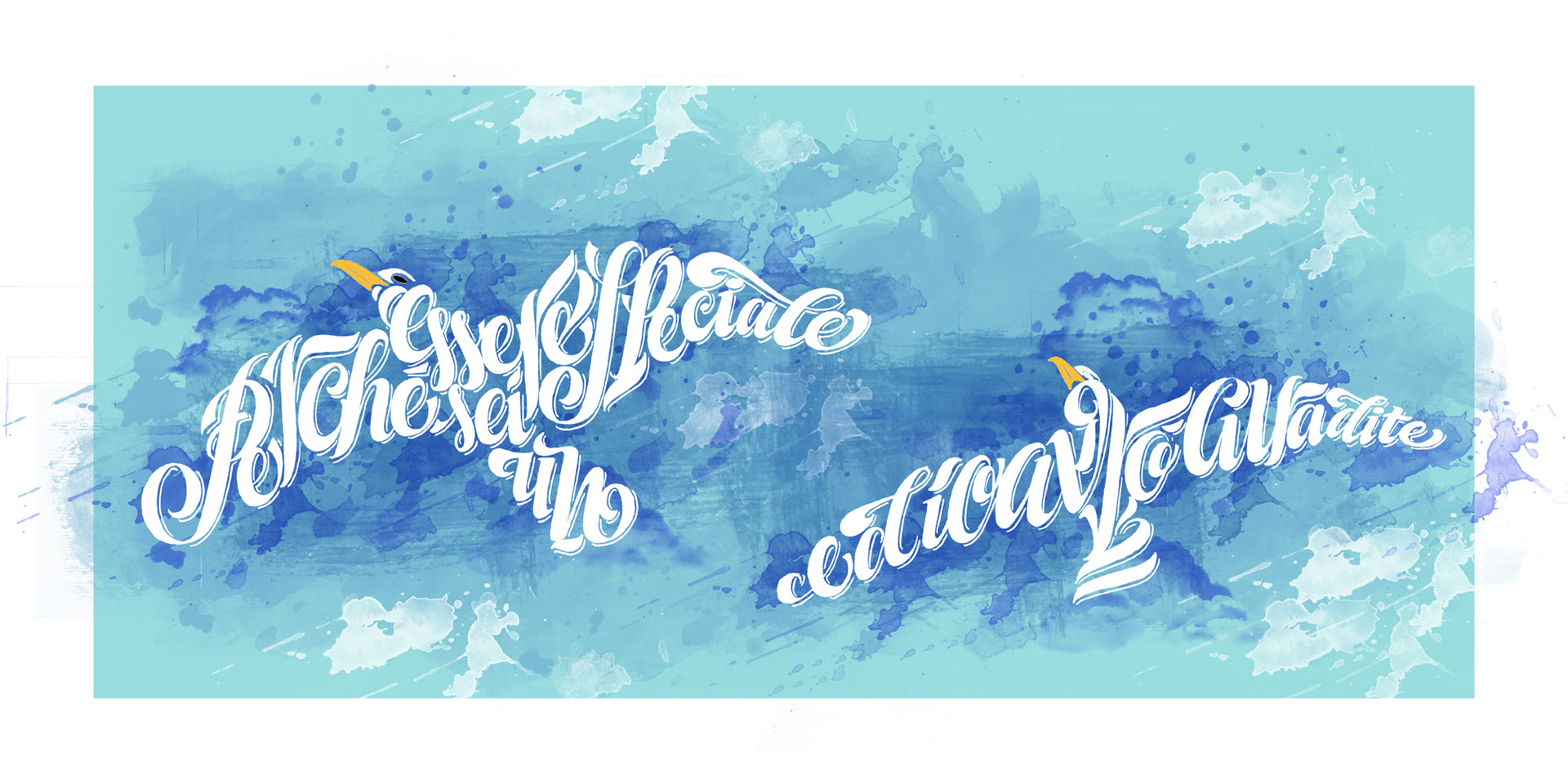 "perché sei un essere speciale ed io avrò cura di te" quote from A.Battiato song, 70x35 cm digital illustration 2017