NEW WORKSHOP IN MILAN, 5/6 MARCH 2016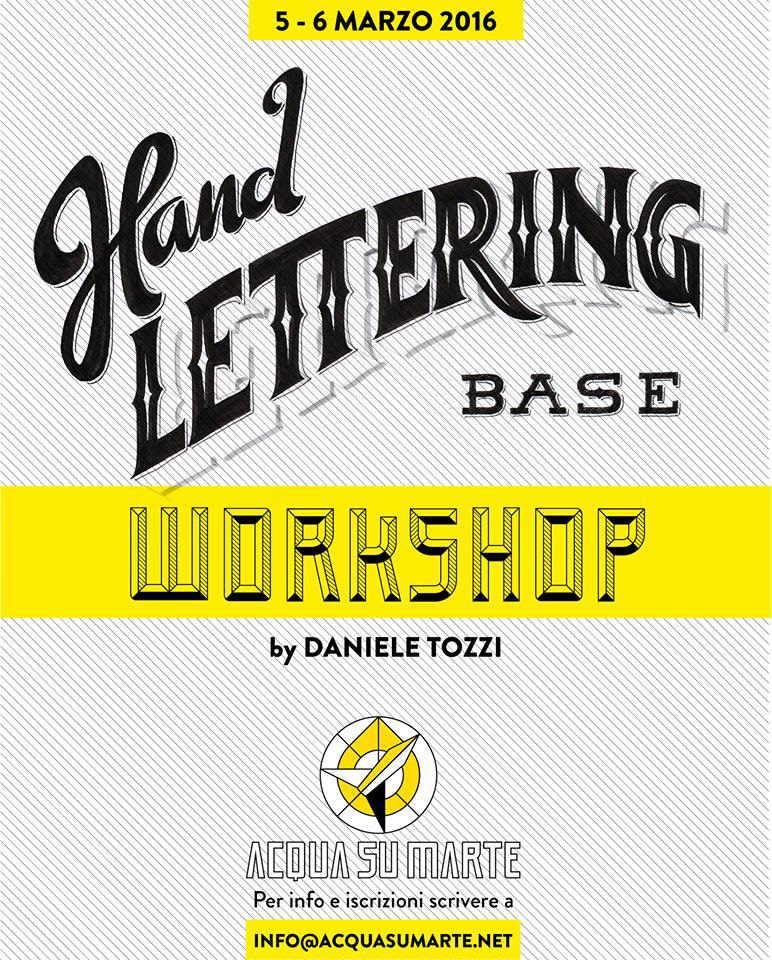 I made some workshops about Lettering and Calligrams composing at "The Guru Lab" in Neaples last October 2014 and at IED Roma (European Design Institute) in February 2015.
I back again at The Guru Lab, to make a basic one-day hand lettering workshop in April 2015.
It's been a great experience to share my passion for lettering to young students, the aim was to give them an instrument to realize artworks and layouts without computer, only by their hands. In 2/3 days they get in touch to hand lettering for the firts time and they succeed to have great results.