Cover artwork for American Theatre Magazine, Oct. 2017 issue
The issue theme chosen by client is about "what's boiling in the pot...", a preview of next 2018 season.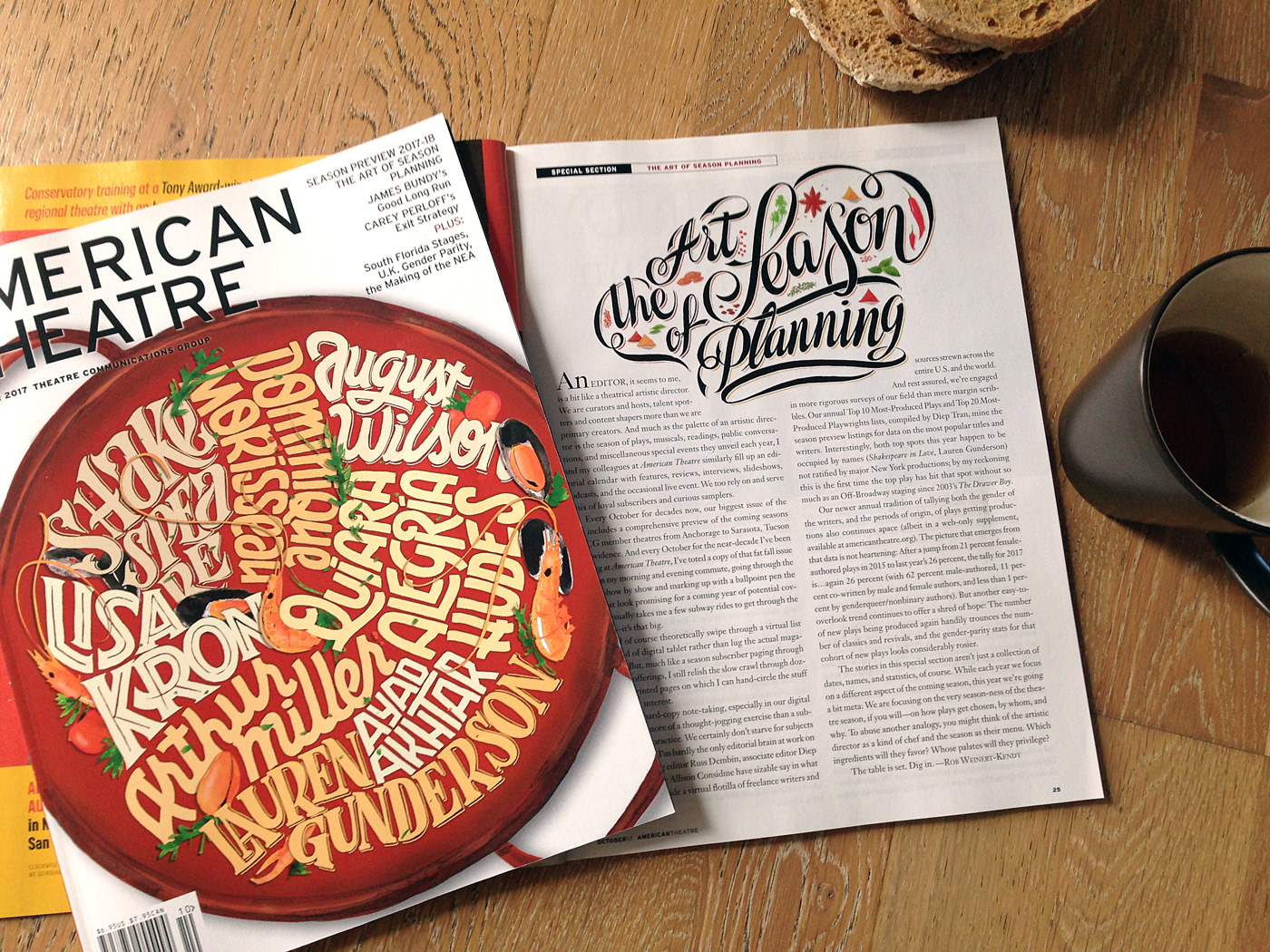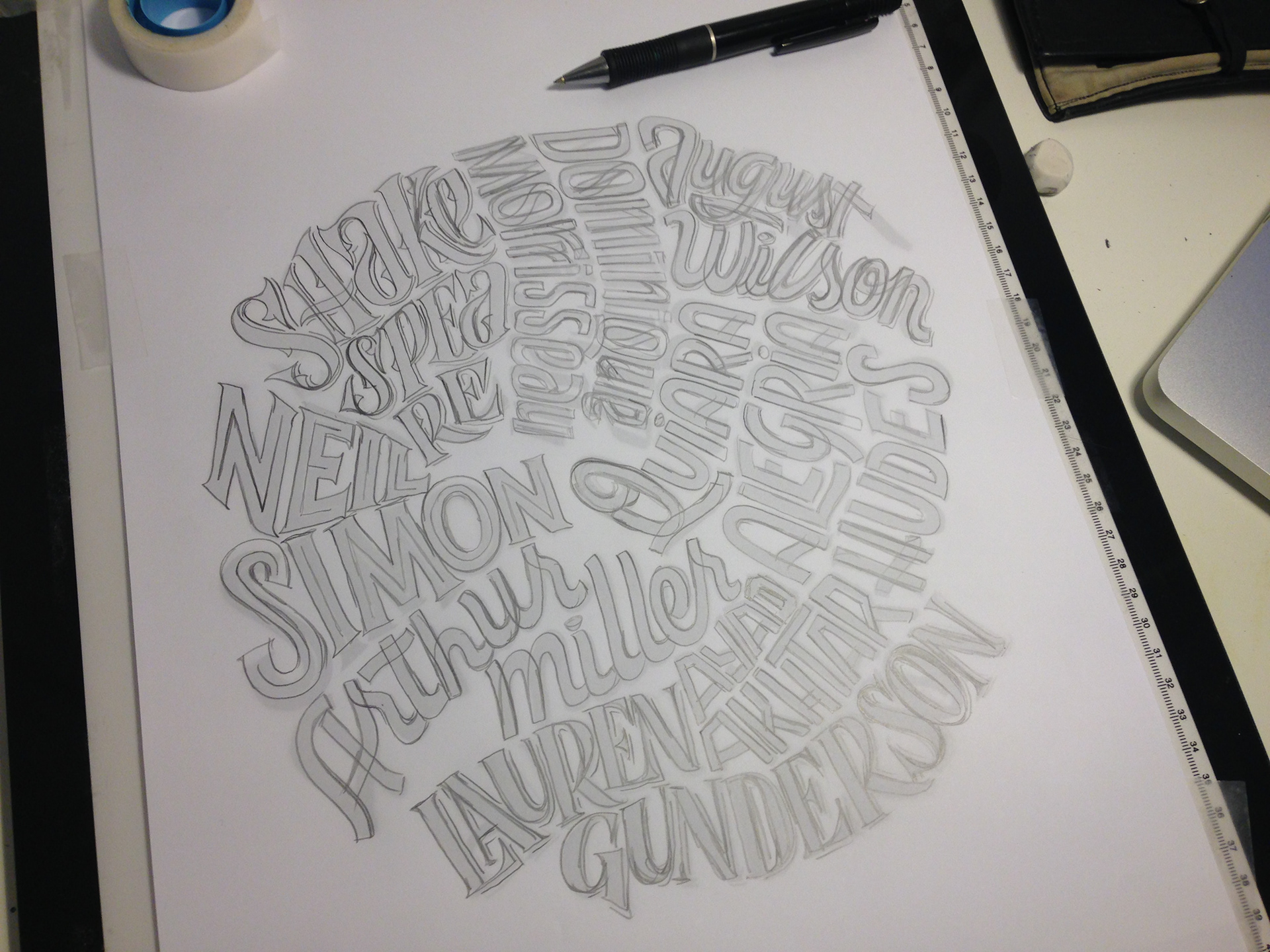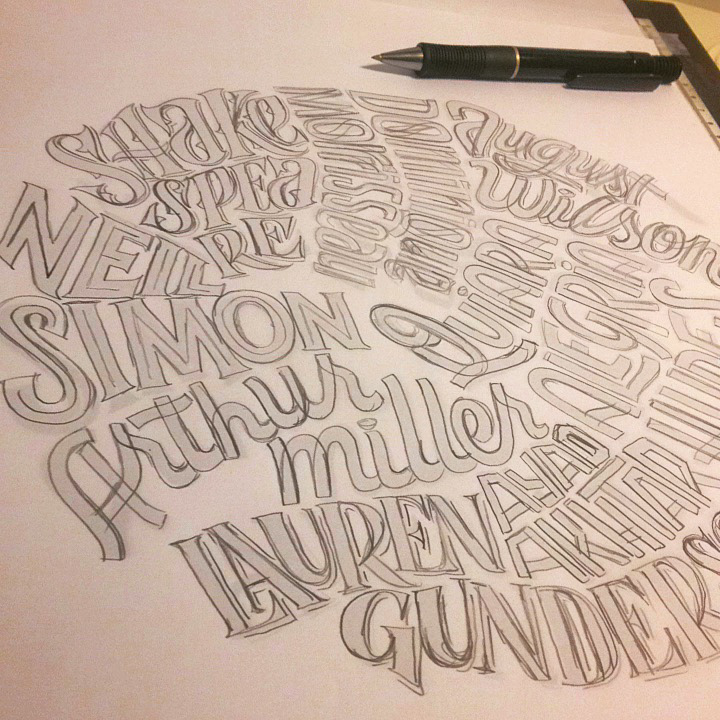 Hand lettering making of process.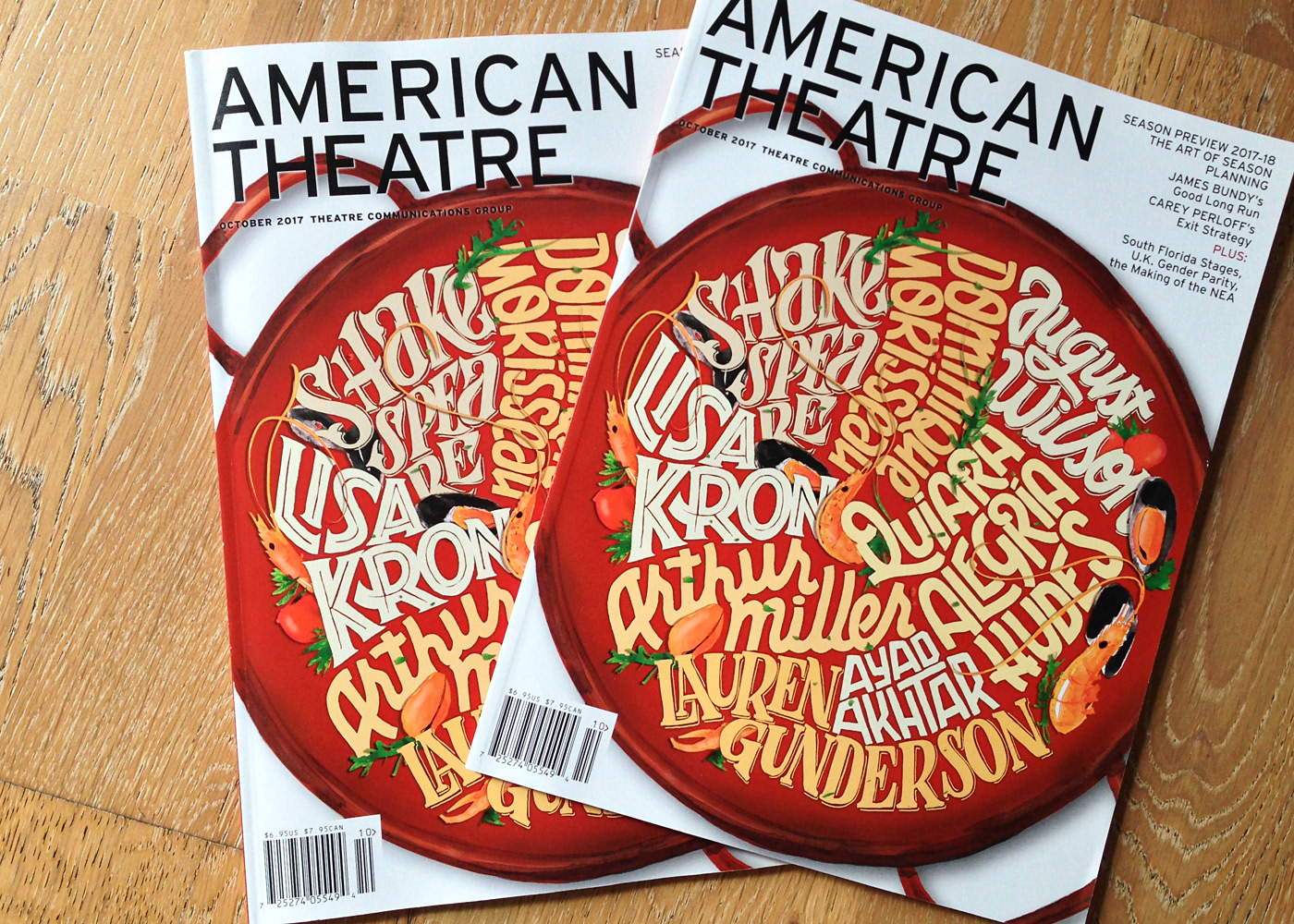 Below. Inner page illustration for the cover article, here again the theme chosen by client, is a comparison on a chef preparing the menu for the next theatre's season.